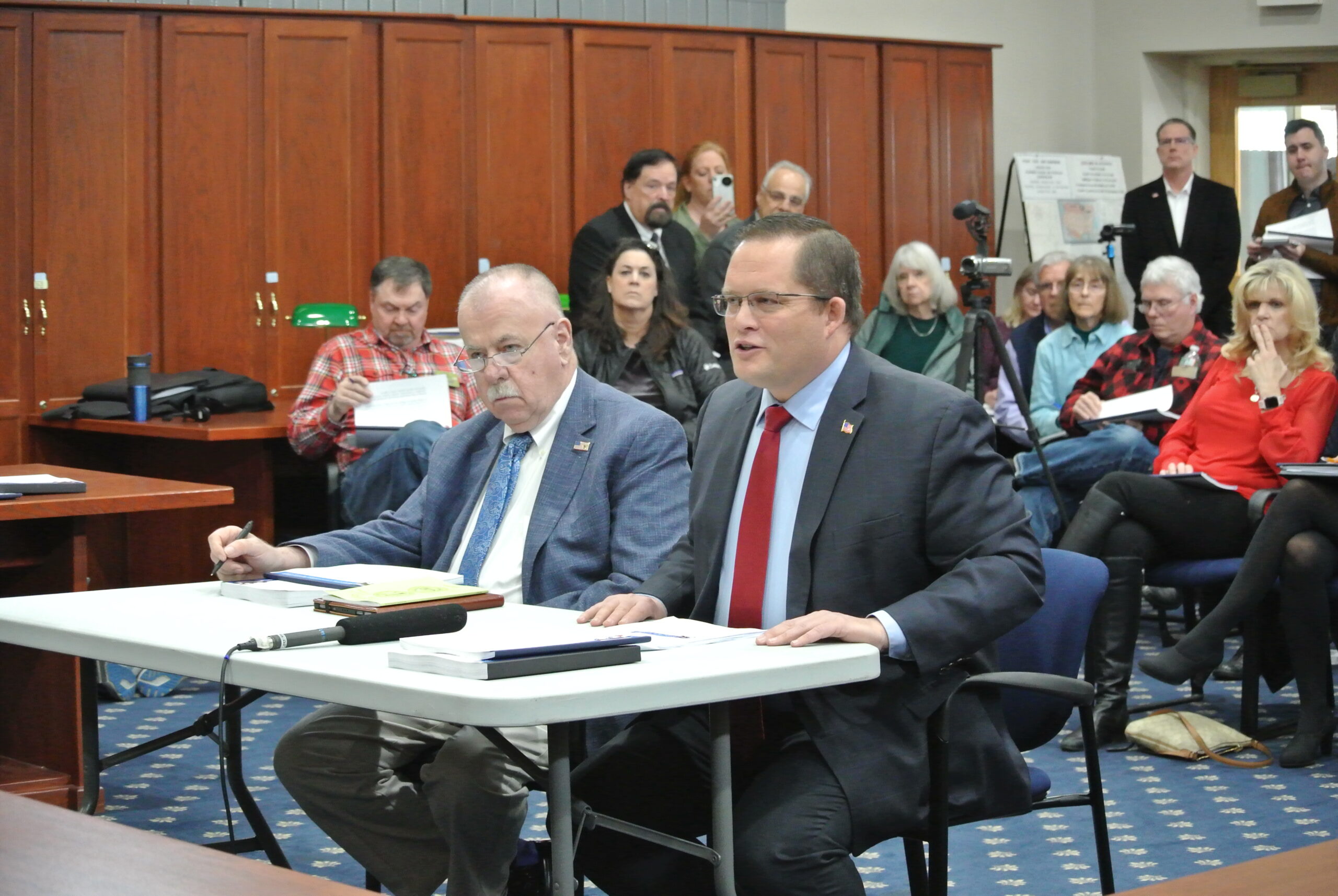 Lou Gargiulo has a message for state officials when it comes to New Hampshire elections: Do better.
"People have fought and died for elections, and they need to believe there is a fair election process," Gargiulo told the Ballot Law Commission Wednesday.
Gargiulo and his attorney, Corey MacDonald, presented evidence on Wednesday to the Ballot Law Commission they believe shows the failures of local election officials last fall. 
"These are systemic issues that can be addressed," MacDonald said.
What Gargiulo and MacDonald were not doing on Wednesday was attempting to challenge the election and subsequent recount.
Gargiulo and his supporters pored through public record after the Hampton Falls Republican lost the District 24 Senate seat to Democrat Debra Altschiller. They looked at everything from ballot-counting machines, absentee ballots and the way ballot boxes were packed up and marked for the recount. The group spent 700 hours compiling data.
Gargiulo lost to Altschiller by 3,683 votes on Election Day, more than 11 percent of the vote total. The recount found more votes for Altchiller, and her lead extended to more than 3,700 votes. Gargiulo challenged the recount in court, trying to find fault with every absentee ballot cast. His lawsuit was dropped in December, and the Ballot Law Commission agreed to hear his grievances as part of the resolution to his legal challenge.
MacDonald told the Ballot Law Commission he was skeptical when approached by Gargiulo about the election data, thinking it was a case of "sour grapes." Instead, he said Gargiulo and his supporters found real issues with how elections are conducted. 
No evidence presented, however, showed the November election results were ultimately wrong.
The fact New Hampshire elections can improve is no surprise to Secretary of State David Scanlan. He created the Special Committee on Voter Confidence, which heard hours of testimony from people throughout the state. It worked through reams of evidence, looking at what problems exist in New Hampshire elections and what can be done to improve them. 
The committee's report issued in December found more needs to be done to educate the people who run elections, mostly volunteers, as well as some local elected officials.
Scanlan told MacDonald and Gargiulo their presentation brought up a lot of areas that should be addressed and a lot that are being addressed. Scanlan maintains the state is heading in the right direction regarding election integrity.
"All the processes surrounding elections are transparent," Scanlan said. "That's how we get confidence."
Ballot Law Commission Chair Bradford Cook reminded Gargiulo the reason he was able to make his hour-long presentation on Wednesday was that the committee agreed to hear him as a way of resolving the lawsuit over the recount.
"We agreed to do this because we thought you should be heard somewhere," Cook said.
Cook recommended sending MacDonald and Gargiulo's report to the New Hampshire Attorney General's Office and Scanlan's team for further review and possible action.
"We want our elections to be as reliable and confidence-inspiring as possible," Cook said.
It's not clear what, if anything, the attorney general will do with Gargiulo's data. Gargiulo and his attorney asked the Ballot Law Commission to create a new committee to dig deeper into their data and recommend improvements above and beyond efforts already underway.
"What we want is a forward-look plan of action," MacDonald said.