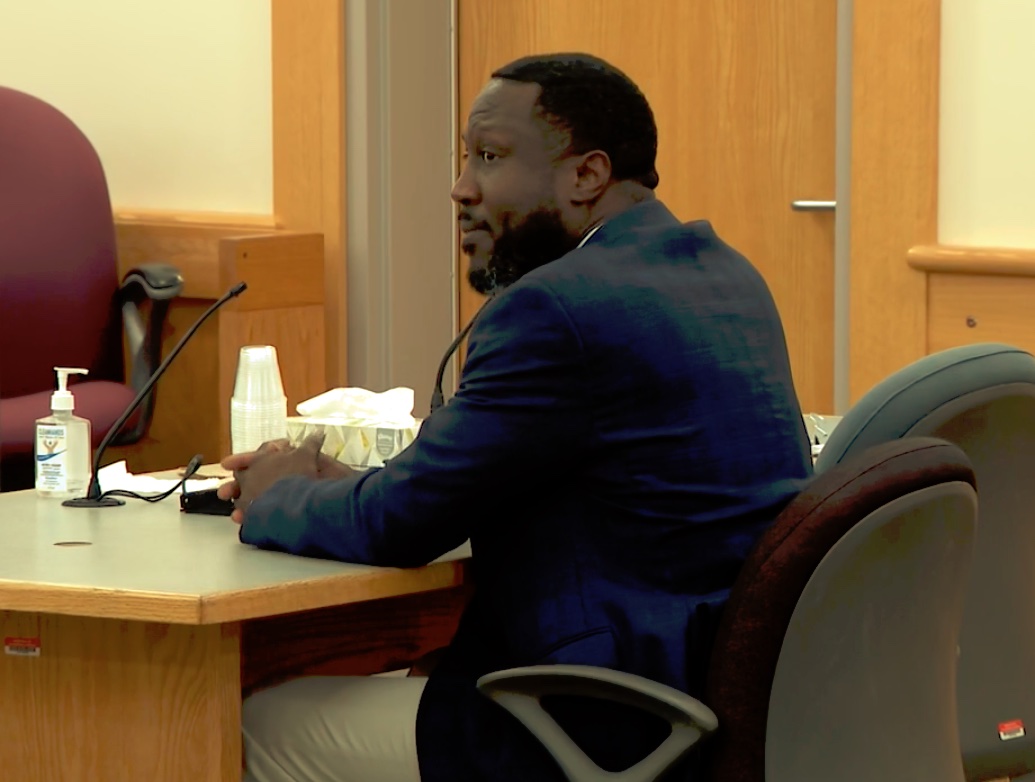 A middle-aged man buying a sports car while going through a divorce might not be a crime, but Strafford County Sheriff Mark Brave could end up in jail after treating himself to a 1968 Porsche, according to court records.
The first-term Democrat is already facing eight felonies for stealing taxpayer money to fund his love life. Now prosecutors say Brave lied to court officials about being too poor to pay for a lawyer ten days after he bought the classic car.
The new allegations against Brave, laid out in motions filed in the Rockingham Superior Court on Friday, are that the Sheriff lied under oath about where he lived, lied in his written application for a free public defender, lied to the judge when questioned about his finances, and lied again to Strafford County taxpayers when he collected $10,000 in salary despite no longer living in New Hampshire. 
Prosecutors want to revoke Brave's bail, saying he committed at least one count each of felony theft and perjury since being arraigned in the original case on Sept. 28. They are seeking a bail hearing as soon as possible.
Brave's already had his free public defender canceled when the state raised questions about the truthfulness of his financial disclosures this week. It was those disclosures and his prior sworn testimony about his living situation that could send him behind bars.
According to the motions filed by Assistant Attorneys General Joe Fincham and David Lovejoy, days after he was released on bail, Brave paid more than $50,000 to a Tewksbury, Mass. couple for a year's rent on an apartment in the Bay State. The couple would tell investigators Brave does, in fact, live in Massachusetts. That's the location where Brave had his Porsche delivered on Oct. 17, according to photos he posted on his Instagram account, Fincham and Lovejoy write.
"LOOK WHAT FINALLY ARRIVED THIS MORNING FINALLY!" Brave posted with photos of the 1968 Porsche 356 soft-top convertible. 
Brave has since taken his account private, and the photos were not included in the filing. Porsche 356s from the 1960s can range in price from about $100,000 to much more depending on the model year and features.
For Brave, living outside New Hampshire isn't just a violation of his bail order. It's also against state law for elected officials to live outside the state while serving, and getting paid to serve. Brave, who is on paid administrative leave, has collected more than $10,000 in salary since he signed the Massachusetts lease.
Brave is also accused of being less than forthcoming about his living situation. During a status of counsel hearing on Oct. 26, he told Judge Dan. St. Hilaire said he could not afford the $75,000 to $100,000 retainer for legal representation from Shaheen & Gordon. When questioned about his living situation, Brave swore under oath that he lived in an apartment in Dover. 
What Brave didn't know during the Oct. 26 status hearing where he allegedly perjured himself is that investigators had already been to the Dover apartment and spoken to his soon-to-be ex-wife, Jamie Brave. 
Jamie Brave told the investigators Mark Brave lived in Massachusetts and she lived in the Dover apartment. She would later tell investigators Mark Brave had much more money than he claimed in court.
According to Jamie Brave, both she and her husband walked away from the sale of their home with $240,000 apiece. Brave also got the couple's Mercedes SUV. And while Brave has claimed he's paying tuition for two of his three children, Jamie Brave told the investigators he's paying for one child's tuition. 
On the application for a public defender, Mark Brave claimed he got $190,000 from the house sale and ended up with $3,500 as he used his money to pay off debt. 
Jamie Brave told the investigators that her husband had his mail forwarded to the Dover apartment, and at one point asked her to put his name on the lease. She declined.
Brave seems to have a poor relationship with the truth. He's already charged with perjury for allegedly lying to a grand jury about who he was traveling to Florida with on the County dime. It was a woman not his wife.
This week, the County released an internal report about Jamie Brave's December 2022 driving under the influence arrest. According to the report, Mark Brave lied to county officials and his deputies about the arrest. Mark Brave went with a story that he was home with his children when his wife was arrested. 
"She should have called an Uber," Brave reportedly said.
In truth, he was also in the car at the time and he was too drunk to drive, according to police reports. The Sheriff was taken into protective custody after blowing a 0.15 percent blood alcohol content, almost twice the legal limit. He was released into the custody of a friend, who is also a part-time deputy, according to the report. 
He's reportedly lied about his college degrees and law enforcement experience, as well.