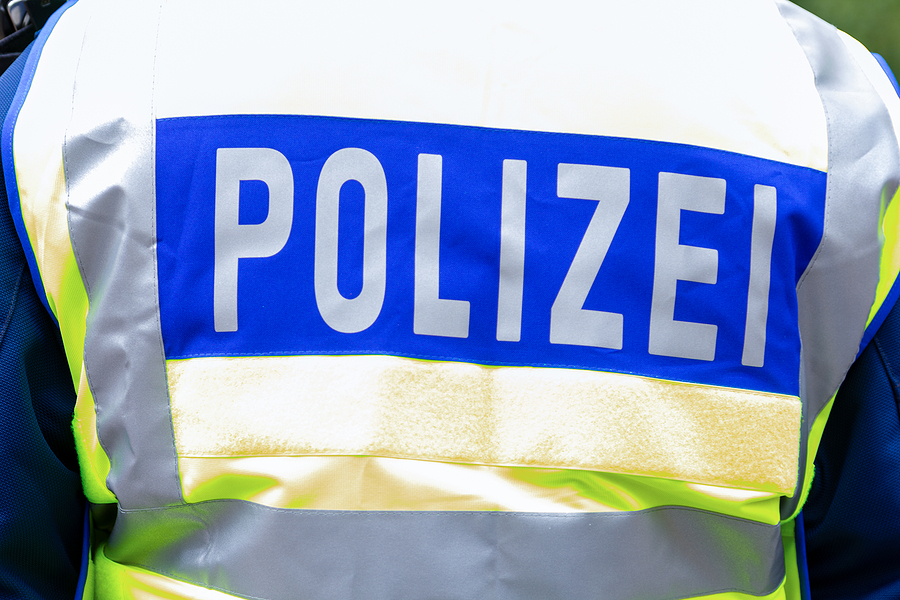 German authorities raided a chemical company this week connected to a Manchester woman who pleaded guilty to lying about her ties to the firm. 
The company, Riol-Chemie, is suspected by German authorities of sending chemicals used to make the deadly nerve agent Novichok to Russia, according to multiple German media reports.
Former Manchester resident Stela Sacara, 36, also known as Stela Secara and Stela Thomas, pleaded guilty last year to lying to FBI agents about her role in several exporting firms that allegedly sent goods to Riol-Chemie.
According to German news program Tagesschau, executives at Riol-Chemie are suspected of "exporting toxic substances and special laboratory material to Russia in more than 30 instances over the past three and a half years without obtaining the necessary permits."
Among the chemicals Riol-Chemie is alleged to have sent to Russia are materials to make mustard gas as well as Novichok.
"(T)he northern German company is suspected of having delivered protective equipment to Russia on several occasions – equipment that can also be used in the production of biological and chemical weapons and therefore falls under export restrictions. Investigators also apparently suspect that Riol-Chemie GmbH exported a chemical that can be used in the production of the nerve agent Novichok. This suspicion is evidently based on invoices found during a past inspection," Tagesschau reports.
Russia's chemical weapons production is highly secret, but Western intelligence agencies started investigating Riol-Chemie in 2018 after Novichok was used in an assassination attempt in Great Britain.
"Novichok became internationally known in March 2018, when former Russian agent Sergei Skripal and his daughter were poisoned by the substance in the British town of Salisbury, very likely by two agents with the Russian military intelligence agency GRU. Novichok is also thought to have been used in the August 2020 poisoning of Russian opposition politician Alexei Navalny," Tagesschau reports.
Sacara got one year of probation after she pleaded guilty in June of last year to one count of making a false statement to a federal agent. Records filed in the United States District Court in Concord indicate that Sacara may have been sending chemicals and lab equipment to military clients in countries that were under some form of embargo.
Sacara, a Moldavian national, was operating several companies out of her Chestnut Street apartment in Manchester, according to court records. At least one of the businesses was suspected of sending equipment to Riol-Chemie.
Special Agent Kyle Zavorotny, a specialist in espionage investigations, states that Sacara created emails for a fictitious company employee and sent messages to the agents to throw them off the investigation and keep what was being shipped overseas and to whom hidden from the investigators.
"Stela's false statements regarding the identity of the company management and distancing herself from her role furthers this goal by minimizing her own knowledge of the end users and causing investigators to waste efforts attempting to locate individuals who do not exist," Zavorotny wrote in the complaint filed against Sacara.
Zavorotny and Special Agent Courtney Rauch first interviewed Sacara in September of 2018 as the FBI and the United States Commerce Department's Office of Export Enforcement were trying to learn what she was doing with her businesses.
"Based on my training and experience, I know that entities in foreign countries will sometimes disguise the true end users of products acquired from the United States to prevent or impede the ability of the United States Government to determine the activities of these end users," Zavorotny wrote. "In many instances, the end users being disguised are or are affiliated with the military or other agencies of the governments of the countries in which these end users are located."
Sacara told the agents that she did not manage the business, but that she reported to another woman, Amy Johnson, who was based in Delaware. Sacara told the agents she did not have contact information for Johnson, according to the complaint.
Sacara claimed that Rochester Chemical acquired consumable laboratory equipment such as bottles, vials, glassware, etc. for use in laboratories from various manufacturers, repackaged them, and then shipped them to purchasers, Zavorotny wrote. Sacara told the investigators that the only company to which Rochester Chemical exports goods was Riol-Chemie.
The agents obtained a warrant for her bank records and other business information and determined that Sacara was in fact the managing member for Rochester Chemical and listed as the sole member of the corporation.
Knowing this, the investigators went back to Sacara in January of 2019 and confronted her:
"I asked Stela whether Johnson truly exists and showed her a copy of the Bank of America document in which she stated that she (Stela) was the sole member of the limited liability company," Zavorotny wrote. "Stela stated she wished to speak with an attorney and declined to speak with us further. Stela was provided with my business card."
Soon, the agents began getting emails from a company official named "Radu Bolocan" who claimed to be the current owner of Rochester Chemical. Bolocan claimed to live in Romania and did not speak English.
"(H)owever, the English in the email was nearly perfect," Zavorotny wrote.
The agents tracked the digital information for Bolocan, as well as other emails from Sacara, and determined that the Bolocan email accounts were created by a user in Manchester right after the January interview with the agents. A review of several years' worth of emails found that Sacara and her sister, Natalia Sacara, also known as Natalia Bolocan, were the owners and operators of the company, Zavorotny wrote.
Natalia Sacara was never charged for her alleged role in the companies.
The German investigation into Riol-Chemie is ongoing, according to the media reports.