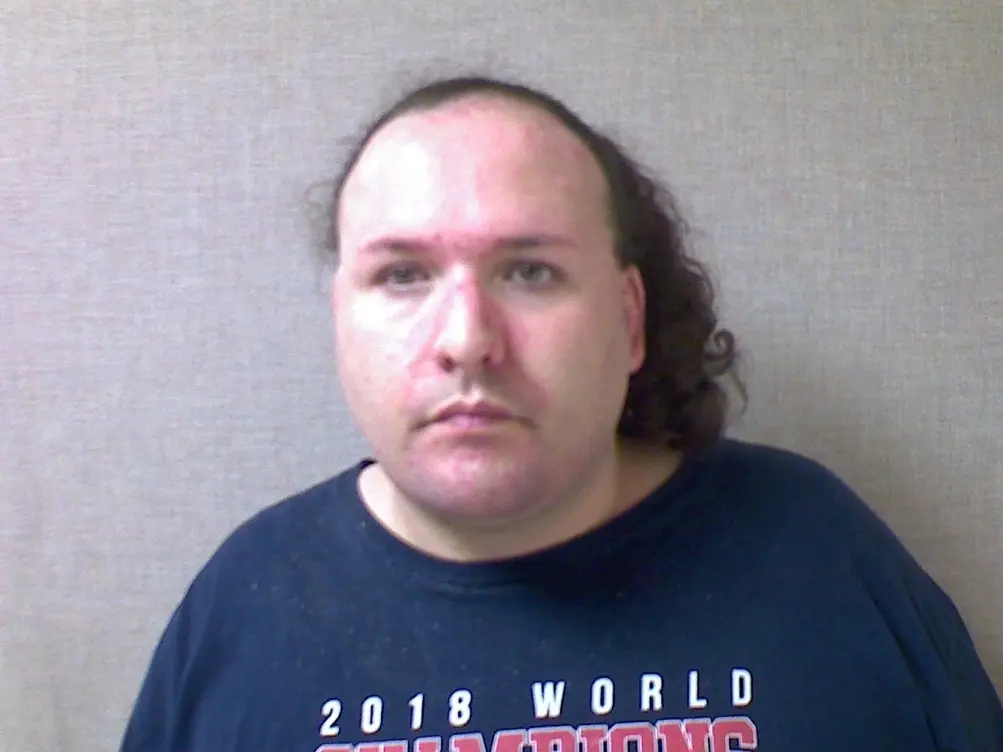 Nashua Democratic state Rep. Stacie Laughton is back in legal trouble, this time being held at Valley Street Jail in Manchester on stalking charges. 
Laughton, 38, was arrested over the weekend by Hudson police on charges she was stalking a resident in that town, according to a report from Patch. Court records show Laughton was already on bail after being charged with sending fake 911 texts to police. Those charges resulted from an investigation last year.
Last week's midterm elections brought better-than-expected results for Democrats, and they have an outside chance of winning control of the state House. Republicans say that is one reason Democrats, in Nashua and in Concord, are silent about Laughton's history of criminal behavior. 
Reps. Steve Shurtleff (D-Penacook) and Matt Wilhelm (D-Manchester) are locked in a race to lead the House Democratic Caucus. Both declined to respond to a request for comment about Laughton's ongoing criminal prosecution.
Outgoing House Minority Leader Rep. David Cote (D-Nashua) also declined to comment on Laughton's behavior, as did other Nashua Democrats NH Journal contacted regarding the matter. Rep. Michael Pedersen (D-Nashua), who serves as chair of the city's Democratic Committee, did not respond to a request for comment, either.
Democrats may not be talking about Laughton's latest arrest, but Nashua Republican Di Lothrop is fed up.
"She has a huge problem," said Lothrop, co-chair of the Nashua Republican Committee. "She's been through this before, she's been in prison. Obviously, the lesson wasn't learned."
Laughton became the first transgender person elected to the New Hampshire Legislature in 2012, though she was quickly forced to resign when her criminal past became public. Laughton was sentenced to prison time in 2008 for a Laconia credit card fraud conviction. Laughton served a few months but was released on a 10-year suspended sentence.
Laughton was pressured to resign her House seat but signed up to run in the ensuing special election. That bid was cut short when it was deemed she was legally ineligible for office since she was still serving her suspended sentence for the felony credit card fraud case.
Under New Hampshire law, convicted felons may not vote or hold public office while they are serving their sentences. Once the sentence is discharged, however, people convicted of felonies may again vote and seek public office. The New Hampshire Constitution only states that people must reside in the district they are seeking to represent.
Laughton was charged with another crime in 2015 for allegedly calling in a bomb threat to Southern New Hampshire Medical Center, an episode she later blamed on a mental health problem. That criminal case has since been closed.
Laughton's political career restarted in 2019 when she was elected a Nashua Ward 4 selectman, and she won the House of Representatives seat in 2020.
 Lothrop blamed the city's Democratic Party for promoting a person with clear mental health problems to represent voters. There is a good chance Laughton will still be in jail by the time state representatives gather in Concord for their swearing-in, she said.
"How can she dedicate her time and energy to the voters who she is supposed to represent? She's unfit," Lothrop said. "It's abominable, and it's an embarrassment to Nashua to have her go up to Concord and represent [the city.]"
Chris Ager, chairman of the Hillsborough County GOP, said any decision on Laughton's status needs to be made by House leadership.
"This is a very serious matter that must be looked into with respect to actions the leadership of the House of Representatives can take," Ager said.
With New Hampshire's open qualifications for office, Ager said both parties have a responsibility to provide some oversight on who is running for office on their respective tickets. However, there is only so much a party can do, he added.
"There is some responsibility for the party, but ultimately the voters of the district elect the person," Ager said.