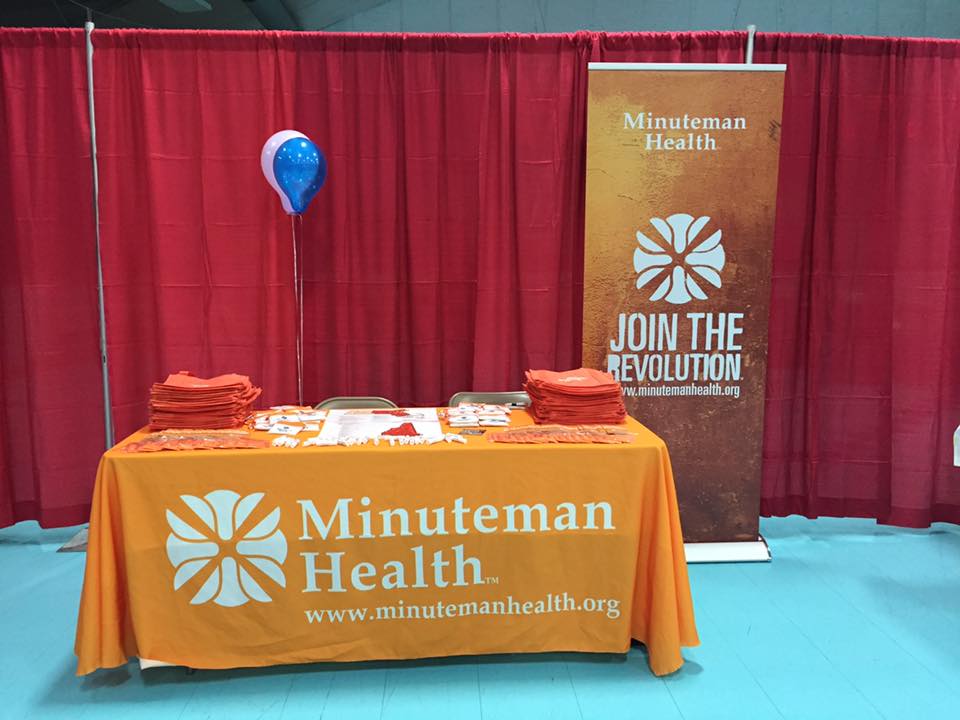 A health insurance cooperative offering individual and small group health insurance plans for 27,000 customers in New Hampshire announced Friday it would stop writing new policies in 2018, but it is working to reopen as a private company to ensure a "smooth transition" for its members.
Minuteman Health and 22 other small nonprofit insurers were created by the Affordable Care Act to stimulate competition and push for lower prices. However, nearly all of them have folded since they were first formed in 2014. Minuteman blamed a provision of the Obamacare law that requires insurers with healthier customers to make payments to insurers with sicker customers.
"Unfortunately, the program has not worked as intended," the company said in a press release. "It has been difficult for insurers to predict their risk adjustment obligations that has led some to withdraw from the ACA market. The program also unfairly penalizes issuers like Minuteman Health that are small, low-cost, and experience high growth. The significant negative impact from risk adjustment has been the principal driver of a reduction in Minuteman Health's surplus and capital over time."
In 2016, Minuteman Health filed a federal lawsuit arguing that it had been punished for offering lower-cost products. They claim the risk adjustment payments are based on how a company's premiums compare to statewide averages. The company said its premiums were significantly lower than average because its business model was focused on keeping costs low, not because its customers were healthier .
For 2018, the company was seeking to increase premiums by about 30 percent but is working to organize as a new insurance provider, Minuteman Insurance. It would remain in the ACA exchange but would not be subject to the co-op rules.
"Offering our members a quality, more affordable coverage option has been Minuteman's mission from day one," said Minuteman Health CEO Tom Policelli. "We want to continue that mission in 2018 and beyond through the new company we are currently working to organize. Forming Minuteman Insurance Company will allow us to address numerous federal restrictions and work to make our coverage available to more people."
Nationally, insurers are pulling out of some markets or are seeking to charge higher premiums. Republicans are hoping to repeal President Barack Obama's health care law, and the Senate is pushing a bill that would leave 22 million more Americans uninsured over the next decade, according to a Monday analysis from the Congressional Budget Office. It would also cut the federal deficit by $321 billion, driven by reductions in Medicaid and smaller subsidies to help people buy insurance.
Minuteman Health is the second co-op to drop out of the New Hampshire market. Community Health Options pulled out for 2017 to focus on Maine, and recently announced it made a surplus after two years of losses. With Minuteman Health exiting, individual and small group customers in New Hampshire will have three options in next year's exchange: Anthem, Harvard Pilgrim, and Ambetter.
"Today's announcement by Minuteman Health is more clear evidence that Obamacare has failed and that our nation's health care system demands reform," said New Hampshire Republican Gov. Chris Sununu. "This environment of instability was created by Obamacare's costly regulations and taxes that are causing premiums to skyrocket. Washington must work together to end the partisan gridlock and move reform forward otherwise more Granite Staters are likely to be negatively impacted."
New Hampshire Democratic Party Chair Ray Buckley said Sununu was "stoking fear about the future of Minuteman Insurance and claiming ACA has failed based on misleading information."
"Governor Sununu is seeding deep uncertainty in New Hampshire's state exchange while President Trump intentionally undermines our health care system," he said in a statement. "We expect our leaders to operate in good faith, but it's hard to give them the benefit of the doubt when Trump and Sununu continue to work together to undercut health care for millions of Americans."
Current Minuteman Health members' policies will remain in effect for the rest of this year "and claims under those policies will continue to be paid without interruption."
The new company would need to be authorized to write insurance in Massachusetts and New Hampshire before August 16 in order for it to be eligible to offer insurance in January 2018.