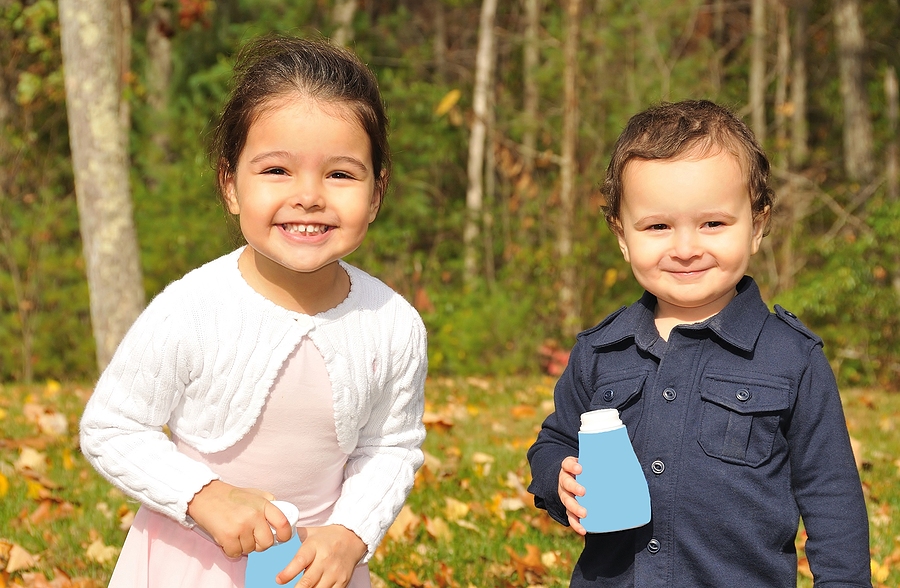 New Hampshire is one of the best states in the country for children, according to the most recent Annie E. Casey Foundation Kids Count report.
It is second only to Massachusetts when it comes to how well children thrive. The Kids Count data book looks at economic health, education, health, and family and community data. The data show the Northeast is one of the best regions in the country overall for kids.
"A child's chances of thriving depend not only on individual, family and community characteristics but also on the state in which they are born and raised," the report states. "States vary considerably in their wealth and other resources. Policy choices and investments by state officials and lawmakers also strongly influence children's chances for success."
Gov. Chris Sununu said the report shows New Hampshire is on the right track when it comes to making sure children thrive. The state has made key investments to help support communities and families, he said.
"Here in New Hampshire, our investments in mental health and public education have delivered results for children and families across the 603 – earning the Granite State the #2 spot for family and community and #2 for overall child well-being," Sununu said. "With top rankings in economic well-being, best education, and best health too, these rankings all make one thing clear: New Hampshire is the best state for in the country for families."
The Kids Count report shows New Hampshire is second for overall child well-being; second for family and community; second for health, up from third in 2021; fourth for economic well-being, up from sixth in 2021; and fourth for education, up from fifth in 2021.
Sununu said New Hampshire continues to earn recognition for the high quality of life in the Granite State. Recent studies have placed New Hampshire first for Overall Freedom; first for Public Safety and Corrections; first for Economic Freedom; the fastest growing economy in the nation; the fastest growing state in the Northeast; the lowest poverty rate in the country; and a top emerging housing market.
There are still serious problems facing New Hampshire's children, however. The COVID-19 pandemic is leading to a mental health crisis, especially for kids, as the families and communities try to emerge from the disruptive pandemic measures.
"Schools went virtual. So did many jobs, while others vanished, and the economy convulsed. We isolated ourselves and our families. The health care system buckled even as doctors, nurses, researchers, and others strove tirelessly to save lives. By July 2022, over 1 million people in America had died from the novel coronavirus, including more than 1,600 children. Over 200,000 kids in the United States lost a parent or primary caregiver during that same period. In short, the coronavirus upended everyday life to an extent not seen since World War II," the report states.
Reports of anxiety and depression are up 27.8 percent among Granite State children, above the national increase of 25.5 percent, according to the report. Much of the increase is seen as a reaction to two years of pandemic life.
"COVID-19 took hold in the United States in March 2020. It shuttered schools and childcare facilities; canceled youth sports and activities; and shut down libraries and recreational centers. It also cut off access to the places where children hang out informally: malls, movie theaters, and even outdoor playgrounds. Suddenly, most kids' only connection with their peers was through the screens on their mobile devices, if they had them," the report states.
"From lost playtime for younger children to canceled proms, graduations, and summer jobs for teens, the world simply stopped being what it had been for millions of young people. Teens reported spikes in symptoms of anxiety or depression as they weathered uncertainty, fear, and concerns for the health and safety of themselves, their families, and their friends."
Cassandra Sanchez, New Hampshire's Child Advocate, said the state is in a mental health crisis. Families across the state are struggling to get the help they need. Because of a shortage of counselors and therapists in New Hampshire, families are waiting months to be able to get help, she said.
"We are just in a very tough time where the openings in the workforce for those services are not completely filled," Sanchez said. "We have high needs, and not enough people to deliver the services for those needs."
Sanchez said efforts are being made to attract and hire more workers, including raising wages to bring people from out of state.
"We need competitive pay to attract people," she said.