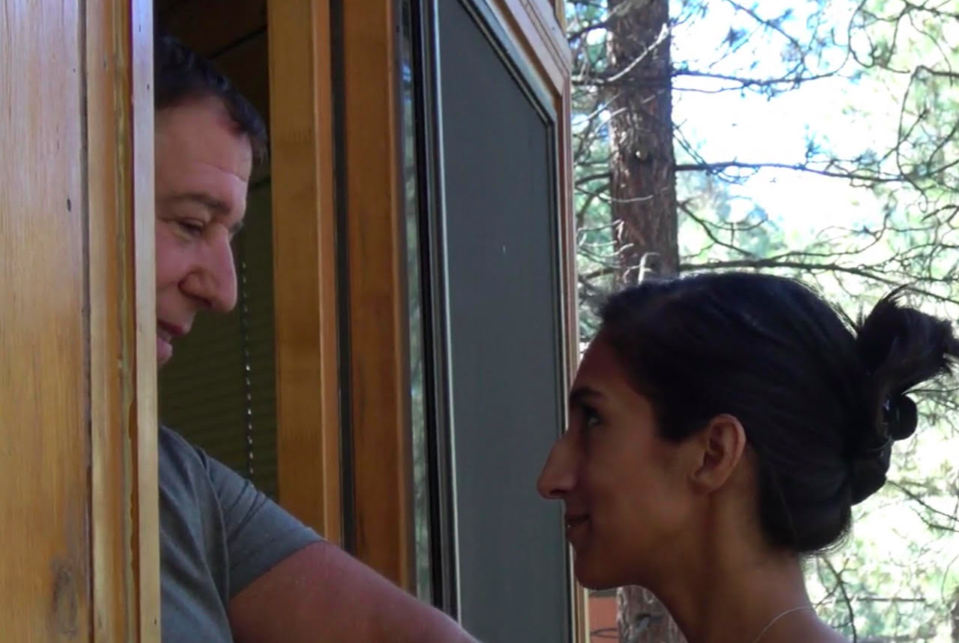 According to the attorney representing Rep. Frank Sapareto's alleged assault victim, the reason behind the New Hampshire Republican's violent outburst was his "poor performance" during his porn shoot the day before.
"He wasn't performing very well in his scenes or with the adult film actresses," attorney Eric Dubin told NHJournal. "He was apologizing a lot to the female talent and his frustration carried over into the attack."
When asked what the nature of the performance issue was, Dubin told NHJournal: "It's not that they were going badly. Apparently they weren't going at all."
Dubin's client, Jonathan Carter, alleges that Sapareto broke into his apartment and assaulted him, beating him so badly that Carter lost consciousness. According to the emergency department report from Adventist Health Simi Valley, Carter suffered a "closed-head injury with LOC." [Loss of consciousness].
"Pt [patient] has scrapes to right chest, arm, left knee. C/O dizziness, disorientation. Left mandibular pain, headache, neck stiffness and mid back pain following assault when a very large man broke into the patient's apartment and started punching him in the face," according to the emergency room report.
Rep. Sapareto was previously found guilty of assault in 2013 and ordered to take anger management classes. He denies that the assault took place and points to the fact that local authorities in California declined to press criminal charges. Sapareto also told NHJournal that, while he admits to being the man seen with an adult film actress in a video released by Carter's attorney, he claims it's been "doctored."
"I don't know how he did it," Sapareto told NHJournal. "He just does it. This [manipulating video] is what he does. He said he was going to destroy my political career and that's what he's trying to do."
Sapareto says he went into business with Carter to create tourism videos for a Japanese audience, even creating an LLC called Standard Video here in New Hampshire. But then, Sapareto says, he was "set up."
"The guy had me shoot all this video, in unusual positions, I didn't know why," Sapareto said.
For example, Sapareto admits that he is standing in the doorway of a video clip released by his alleged victim, but says the rest of the shot was manipulated to make it appear that he's speaking to an adult film actress as she exposes her breast.
In response, Carter's attorney released another, more explicit, clip showing a nude Sapareto in bed engaged in sexual activity with an actress.
A screen capture from video viewed by NHJournal
"I'm only talking to the press to respond to what Sapareto is saying," Dubin told NHJournal in response. "I have a duty to my client. It's been shocking to listen to Sapareto lie about every single aspect, from never having met my client, to claiming he was only stopped for a traffic ticket, to making a tourism video."
Dubin, who was involved in the successful wrongful-death lawsuit against actor Robert Blake over the death of his wife, said he thinks the sex element is a sideshow. "The porn part isn't relevant to me. It's his willingness to lie that relates to my client's case."
But, Dubin added "it is surprising to see how far someone like Sapareto has made it up the political ladder in New Hampshire, even with a previous assault charge."
As for the claim that the video is fake, Dubin told NHJournal: "I have seven hours of film that includes four separate sex scenes with four different actresses.  It's 1000% him."