Just six days after being released on personal recognizance, Amuri Diole was arrested for allegedly raping a woman for two hours at the Valley Street Cemetery in Manchester. Diole has a criminal record dating back to 2011.
Then there was Enrique Castro, who hit a child in the back of the head and threatened to hit another with a hammer. Despite having numerous interactions with the Manchester Police Department, Castro was released on personal recognizance bail.
And we have also seen Joseph Flynn, a registered sex offender, who was arrested for possession of crack cocaine. Flynn had a history of failing to register as is required by law, but was nonetheless released on personal recognizance.
In 2018, then-state Sen. Dan Feltes was the prime sponsor of Senate Bill 556 which changed our bail laws to allow any person claiming they were indigent be released on their own personal recognizance. This created a system whereby people were released with no known address, no financial reason to appear in court, and no responsibility for their alleged criminal actions.
The result is a catch-and-release program that has increased the number of homeless on our streets and repeat offenders who have been alleged to go on to commit violent acts. No person should be held simply because they are too impoverished to pay their bail. All people are innocent until proven guilty; however, there is a clear pattern of systemic abuse of this bail reform measure which is endangering our citizenry. This has been a frustration for police departments around the state that work to get dangerous people off of the streets only to see them released within hours.
Two years ago when I spoke about this situation, Mayor Joyce Craig stated she was working with Manchester Sens. Soucy and D'Allesandro on legislation to fix it. No legislation was passed. This is yet another instance of where Mayor Craig saw an issue as important during an election year with no follow-through once the election was over.
This session, Sen. Jeb Bradly has introduced SB 92 which just passed the state Senate and is currently in the House Criminal Justice and Public Safety committee. I implore all of my former New Hampshire House colleagues to vote in favor of this bill. No person should be held in jail just because they are poor. However, we are seeing a complete abuse of the system by judges, lawyers, and the accused. We cannot let repeat offenders out onto our streets to endanger the safety of our law-abiding citizens.
Mayor Craig continues to shirk her responsibilities and blame the state for Manchester's troubles. In addition to the passing of SB 92, there is a significant need for coordinated efforts between law enforcement, the legislature, the governor's office, our outreach community, and yes the City of Manchester. Manchester received $17,136,932 in aid for mental health, substance use disorder, and opioid response support. The city also received $9,516,871 in housing support. Had the city had strong leadership…we could be on our way to brighter days.
It is time for new leadership in Manchester. The situations facing us are complex and require an all-hands-on-deck, no-stone-unturned approach. I have detailed my plan for addressing homelessness which will, in turn, make it harder for repeat offenders to hide on our streets. We will work with state agencies to get men like Amuri Diole into mental health facilities where they can receive treatment and are not lost in a system that allows them to hurt other people. I will support our police department and work with the legislature, a system I know well, to get Manchester the support we need. Instead of blaming the governor, I will work with him to make Manchester a shining example of the New Hampshire Advantage. I believe Manchester's best days lie ahead, and I have the experience and the unwavering fortitude to lead it there.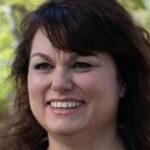 Victoria Sullivan is a candidate for mayor of Manchester, a former New Hampshire State Representative and Assistant Majority Leader who served two terms on the House Education Committee.