One day after the GOP-controlled legislature passed yet another set of maps — and GOP Gov. Chris Sununu announced yet another veto pledge — the Special Master appointed by the state Supreme Court released his map for the 2022 congressional elections.
While the map is all but certain to be in place for this year's midterm elections, it could be replaced by the legislature next year, particularly if the expected red wave washes a GOP supermajority into the State House.
Court-appointed Stanford Law School professor Nathaniel Persily drew the maps and, as expected, he made minor changes to balance the two districts by population. "An ideal population plan can be achieved by moving only five towns, which together contain exactly 8,973 people," Persily wrote in his report. "Those towns are Albany, Campton, Jackson, New Hampton, and Sandwich," all of which were moved from the First District to the Second.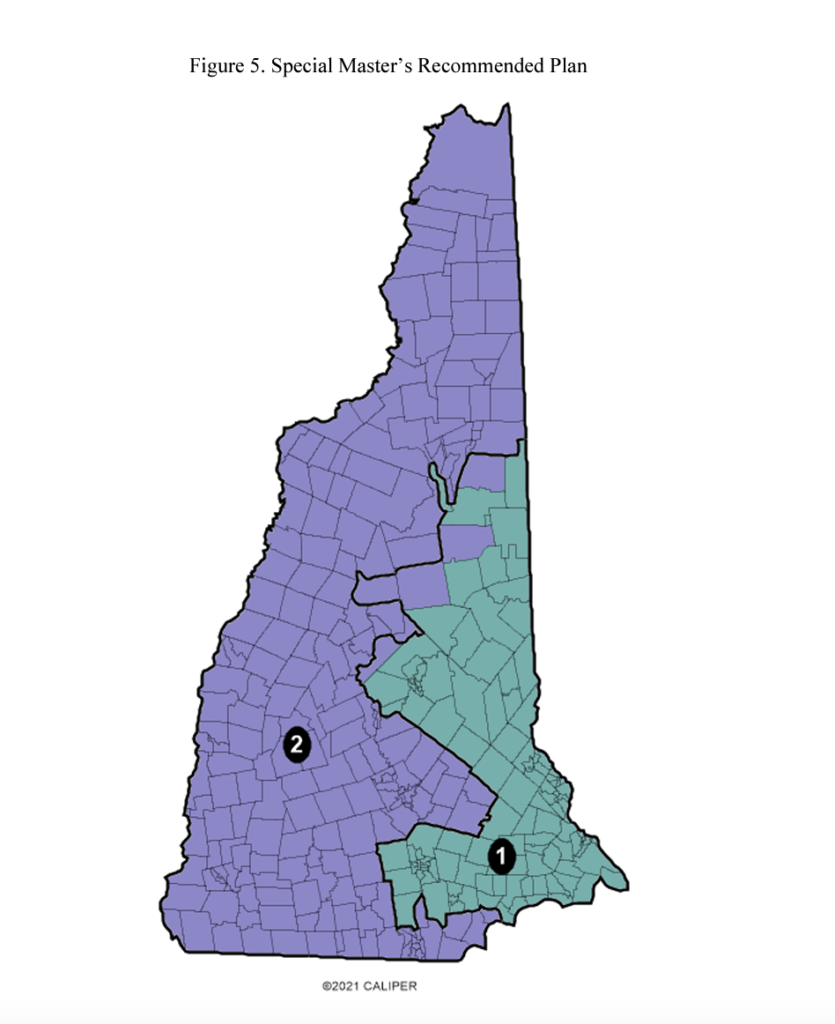 "The five towns and 8,973 people moved from one district to the other represent the absolute minimum necessary to comply with the principles contained in the Court's order," Persily wrote.
The new map makes virtually no change in the partisan makeup of the districts based on voting in the two most recent presidential elections. In 2016, Donald Trump won the First District 47.5 to 45.9 percent. The Special Master's map would have had the same percentage outcome.
In 2020, Joe Biden carried the district 52.2 to 46.2 percent. Again, the results would have been unchanged with the new map.
Persily said his map meets the mandates given to him by the court.
"As this Report and Plan attempt to demonstrate, even a two-district plan, highly constrained by neutral, court-ordered principles, requires the exercise of discretion. The challenge posed in this case is to explain that exercise of discretion with transparency and with appeal to neutral principles, lest observers suspect some other motivation is driving the process.
"Rarely can the creator of a redistricting plan say that the math determined the outcome. Such is the case here, however."
Developing….