Republican Kelly Ayotte has never served in the U.S. House of Representatives and she has been out of politics since 2016. But a national political organization promoting bipartisanship says she could be the perfect person to serve as Speaker of the House.
As congressional Republicans struggle to fill the top spot in the House, the organization No Labels has released a list of potential compromise candidates from outside of Congress to serve as a coalition builder. Among the names on the list are former Maryland Gov. (and current No Label's co-chairman) Larry Hogan, former Sen. Joe Lieberman (D-Conn.) and former Sen. Ayotte.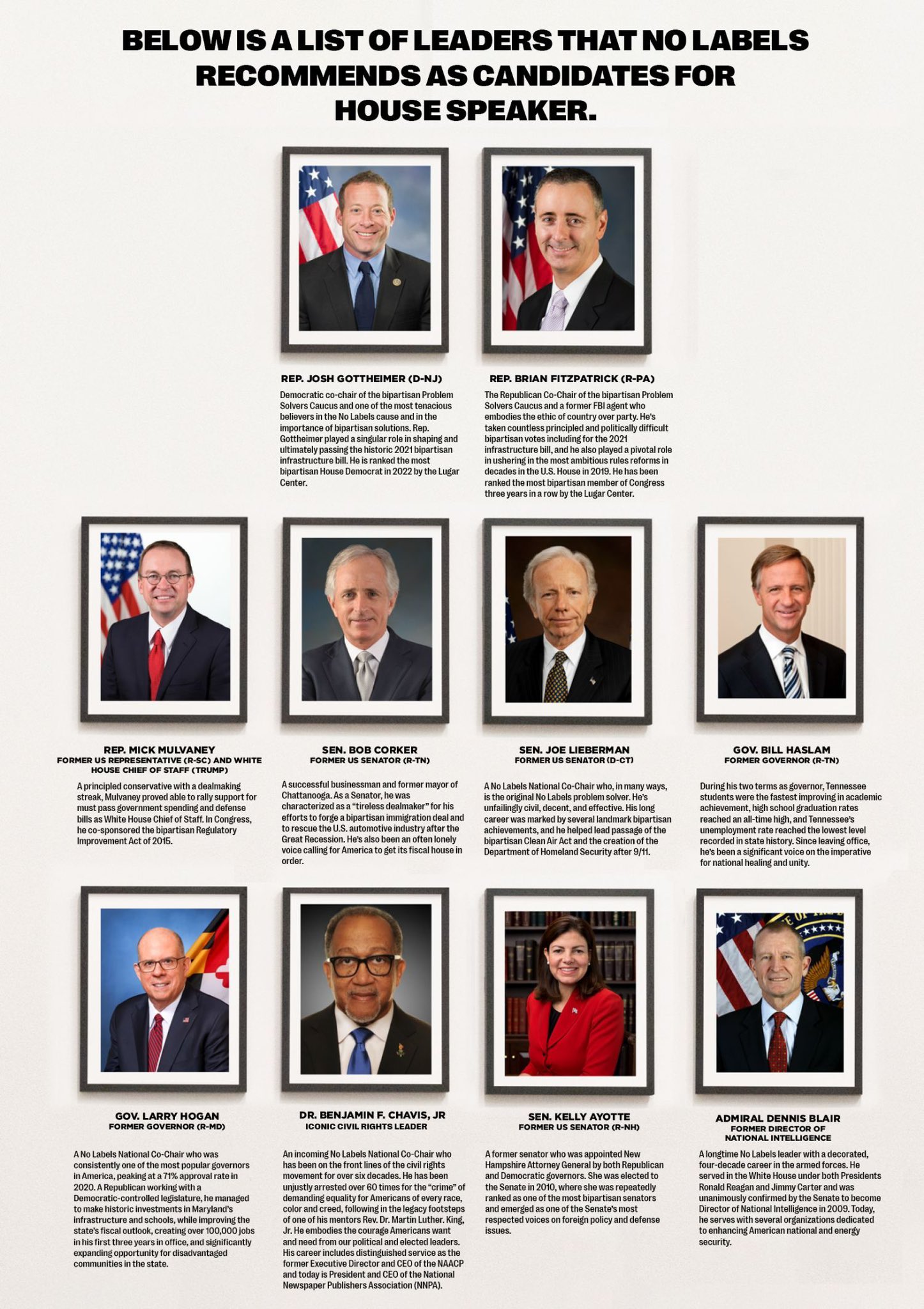 "There's nothing in the Constitution that requires a party leader to be chosen as House Speaker. Indeed, there's no requirement that the speaker even be a sitting member of Congress," wrote No Labels CEO Nancy Jacobson in The Hill. "And so now, with Republicans seemingly divided among themselves, there's an opportunity for members of Congress to think outside the box—to identify someone capable of bringing people with different ideas together in common cause. But it would require a different sort of cooperation—namely bipartisan cooperation."
The No Labels list also includes former White House chief of staff and Rep. Mick Mulvaney (S.C.). and the Rev. Ben Chavis Jr., former executive director of the National Association for the Advancement of Colored People (NAACP).
No Labels describes Ayotte as "a former senator who was appointed New Hampshire attorney general by both Republican and Democratic governors. She was elected to the Senate in 2010, where she was repeatedly ranked as one of the most bipartisan senators and emerged as one of the Senate's most respected voices on foreign policy and defense issues."
Ayotte did not respond to a request for comment.
Longtime Granite State political guru Tom Rath, however, said that there was no scenario in which he could see Ayotte taking the job.
"Trying to get Kelly Ayotte to be speaker is like the Red Sox trying to get Betts and Bogaerts back–it ain't gonna happen," Rath said. But he kept the Granite State vibe alive.
"John E. Sununu has served in both the House and Senate, that might be a good idea."