Sources close to the redistricting process tell NHJournal Republicans are considering an Executive Council map that would turn the current 4-1 GOP advantage into a 3-2 Republican map. NHJournal has obtained a copy of the map (see below), currently one of several among consideration by key legislators, drawn in response to Democratic criticism of the current shape of Executive Council District Two.
During an October interview on NHPR, host Peter Biello confronted Senator James Gray (R-Rochester) with Democratic accusations the district "which stretches from the Seacoast to the Vermont border, has been gerrymandered in some way."
"Does it look a little different? Yeah. Is it a community of interest? I don't know. I haven't looked at that," Gray said. "So, you know, just taking and looking at something doesn't mean that there was. And if you look up the definition for 'gerrymander,' it's you had the intent of advantaging or disadvantaging a political party. Could be that way and not meet the definition of 'gerrymander,'" Gray said.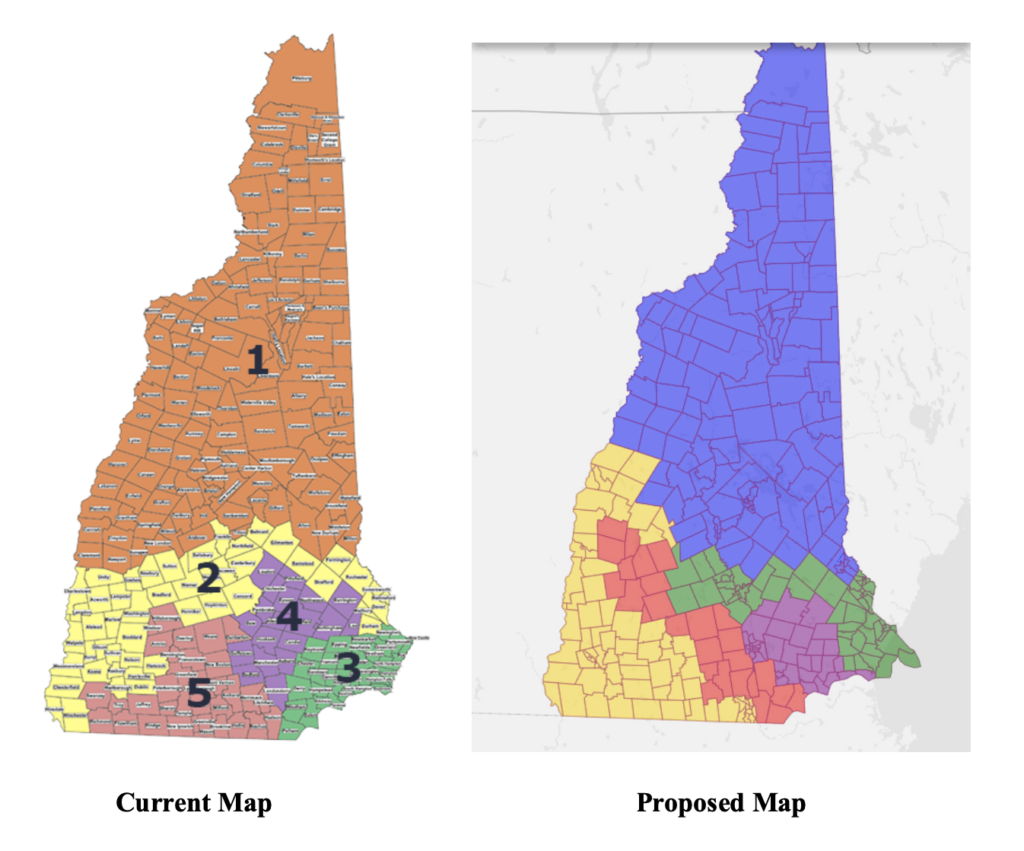 Democrats hoping to derail the redistricting process have repeatedly used the EC2 district as an example of extreme gerrymandering. Amanda Gokee at the New Hampshire Bulletin called it "the dragon-shaped Executive Council District 2 – a visible example of how gerrymandering can 'pack' like-minded voters, Democrats in this case, into a district that stretches across the state."
District 2 is currently represented by the council's only Democrat, Cinde Warmington of Concord. The proposed map is a "3-2" map, creating three reliably GOP districts and two solidly Democratic ones.
It comes at the expense of Republican Janet Stevens in District 3, whose current district would all but disappear.
"Have you shown this to Janet?" a prominent Republican asked NHJournal Thursday night. "She's going to go out of her mind."
Another Republican insider who's been following redistricting closely is not happy.
"If the GOP Is trying to make it look like they're gerrymandering the council, this is a good map to do just that," the Republican said. "It eliminates the 'dragon' and replaces it with two snakes trying to consume as much blue territory as possible. This is probably the only version of this map that could look worse than the current one in terms of gerrymandering."