Manchester's next mayor needs to deal with the city's homeless crisis and rampant crime, and members of the Manchester Business Alliance (MBA) who attended Wednesday night think Republican Jay Ruais is the man for the job.
Ruais trounced his three Democratic competitors, Kevin Cavanaugh, Will Stewart, and June Trisciani, in the MBA straw pool Wednesday evening. Ruais got 84 percent of the vote following the group's town hall forum with the candidates, where he focused his message on making Manchester safe.
"Manchester is looking for solutions and action, not talk," Ruais said.
Ruais is the sole Republican in the race and the only candidate who is not a member of the Board of Aldermen. He has made public safety — in particular, crime and the city's homelessness crisis — his top issue. Last month, he laid out a comprehensive plan to deal with homelessness, and he is the only candidate who has pledged to promote a bail reform plan to keep more offenders off Manchester streets.
"This truth was evident in (Wednesday) night's straw poll. As the issues portion of the poll indicated, homelessness and crime are the two biggest issues in our city, and I am the only candidate in this race to have introduced a comprehensive plan to end the homeless crisis and make our neighborhoods and streets safer," Ruais said.
The city's homeless crisis continues to grow as the number of people living on the streets in dangerous and unclean camps in parks and on sidewalks steadily increases. This week, Cavanaugh, Stewart, and Trisciani all voted against a proposed fix for the city's ordinance against camping on public property.
Republican Alderman Joseph Kelly Levasseur, who proposed the change, told WFEA's Drew Cline Thursday that the Democratic-controlled Board of Aldermen is allowing the problem to worsen.
"Manchester has branded itself as the place to come if you are a homeless person," Levasseur said.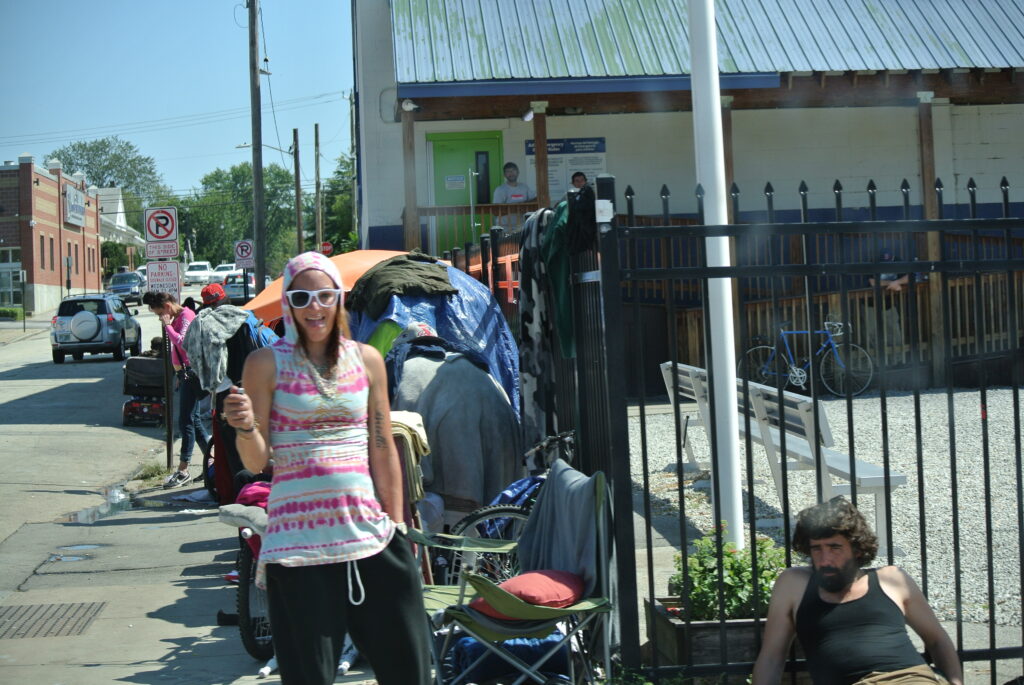 Homeless people are living all over the city, mostly in the downtown areas. Parks and sidewalks have become encampments and no-go zones for some residents.
The sidewalks around the Families in Transition adult emergency shelter at the corner of Manchester and Pine streets host one homeless camp in the heart of the city. Men and women were seen in makeshift shelters there last weekend, sprawled out on the sidewalk. People in the camps were aggressive and violent when encountered by NHJournal.
No one on the Board of Aldermen seems serious about dealing with the immediate problem and its negative impact on the quality of life in the city, Levasseur told Cline. 
Levasseur believes Manchester's handling of homelessness is in conflict with state law, and he wants city police to have more tools to use to stop camping on public property. The proposed change would have resulted in civil violations and possible fines for homeless people who camp on public property. 
Moving people out of homeless camps on public property is a hot-button issue in the Queen City, with opponents claiming it violates constitutional protections against cruel and unusual punishment.
"I don't understand why getting a citation is the same as 'cruel and unusual punishment,'" Levasseur told Cline. "If you want to talk about 'cruel and unusual punishment,' try being an alderman under Joyce Craig."
The city opened a new shelter this year after Mayor Joyce Craig ordered one homeless camp cleared. But the problem only seems to get worse, Levasseur said. He argued Manchester taxpayers have shelled out $29 million over the last six years funding shelters, new staff, and other initiatives to deal with the crisis to little effect. 
"Every single thing we can do we have done, but there doesn't seem to be an end to it," Levasseur said.