Call it coincidence or a case of "great minds think alike," but Republican candidates in both the U.S. House and Senate primaries traveled to the southern border last weekend to call out Granite State Democrats' border security policy.
Gail Huff Brown, a candidate in the NH-01 GOP primary, toured the border at Naco, Ariz. on Friday. On Monday, Kevin Smith took his campaign in the Senate GOP primary to nearby Bisbee, Ariz.
Both candidates made the same case: The border policies of President Joe Biden, supported by New Hampshire Democrats, have resulted in record illegal border crossings and a surge in fentanyl and other deadly drugs.
"Every state is a border state now. The drugs are coming across the Mexican border, and they're coming to communities like Manchester," Smith said.
The numbers are dramatic.
The federal government reported last week Border Patrol agents encountered 153,941 migrants at the southern border in January. That was the highest January number since at least 2000, according to CBP data. And 2021 set a 22 record with 2,033,863 migrant encounters during the first year of Biden's presidency.
"Nearly two million migrants caught in 2021," writes Andrew Arthur, Resident Fellow in Law and Policy for the Center for Immigration Studies. "The border is broken, and the disaster will likely get worse." He also notes the number of "removals" — formerly known as "deportations" — plunged by 70 percent under Biden, even as illegal border crossings surged.
 "Those numbers show that the Biden administration, which has fallaciously accused Donald Trump of 'dismantl[ing] our nation's immigration system in its entirety,' has itself taken a wrecking ball to immigration enforcement. These numbers are shocking, and we don't even know the worst of it," according to Arthur.
Republicans like Huff Brown and Smith say their potential Democratic opponents should be held partially responsible because they support Biden's border policy. That is particularly true for Hassan, who sits on the Homeland Security Committee and has an oversight role on border security.
"I traveled with Brandon Judd, President National Border Patrol Council and we drove from Tucson to Naco, Ariz. And the reason we went there was because it's where the border wall literally stops," Huff Brown said. "Where the wall is, agents apprehend 80 percent of those who try to cross the border. Where there is no wall, they only apprehend 30 percent.
"So there is a huge, huge difference, and yet Democrats like Chris Pappas oppose a wall," Huff Brown said.
Polls show Americans overwhelmingly disapprove of how Biden and the Democrats are handling the border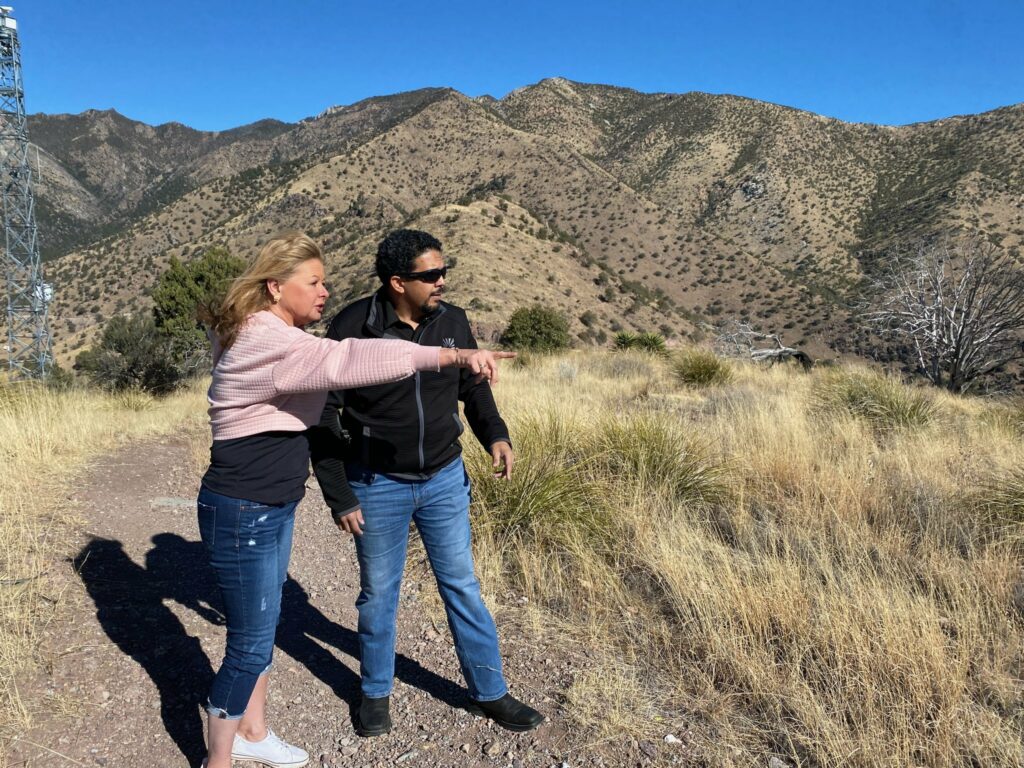 crisis.
Hassan was a vocal critic of efforts by the Trump administration to strengthen the southern border and discourage illegal immigration by detaining families at the border rather than releasing them into the U.S. Like many progressives Hassan opposes enforcing the borders by deporting illegal immigrants who have made it into the U.S.
In 2021 alone, Hassan voted against reinstating the "Remain in Mexico" policy; against providing more border fence funding; and against ending the "Catch and Release" policy.
And Hassan backed Biden's controversial pick to run Customs and Border Patrol, Chris Magnus, despite his record as police chief in Richmond, Calif.,  of ordering his officers to ignore ICE detainers on criminal illegal immigrants.
"And here's something that should alarm everybody," Smith said. "There are now illegal migrants from 151 different countries coming through the Mexican border, because of these lax Biden policy measures supported by Sen. Maggie Hassan. She sits on the Homeland Security Committee, yet she's going along with the current administration's policies."
Pappas has a similar record on the border. He adamantly insisted during the Trump administration, "I wouldn't vote for any spending plan that includes the border wall. I think that's irresponsible."
Pappas also voted in favor of the Build Back Better bill, which grants legal status to some seven million illegal immigrants, according to left-leaning Politifact.com.
And while even members of the Biden administration concede the current border crisis has been fueled in part by the decision to end the "remain in Mexico" policy, Pappas is such an adamant opponent he made his own trip to the southern border — to oppose it.
Pappas touts his votes to "increase border security" on his official website. Those votes include funding more judges to more quickly process illegal immigrant cases and "$527 million for assistance to Central America."
Republicans clearly see a political opportunity in the Democrats' border policy, and polling tends to back that view. The border consistently polls as one of the issues most important to voters, and one where Biden is underwater 59-40 percent.
In separate interviews, Huff Brown and Smith offered the same solutions: Rebuild the wall, "remain in Mexico."
"We need to finish the wall," Huff Brown said. "There are miles and miles along the Arizona border that are wide open."
"Oh, absolutely finish the wall," Smith said. "I don't mean every inch of the border, but I spent several hours along the border and you know how many Border agents I saw? None. We only have so many resources. The wall is a real deterrent."