Successful entrepreneur and "woke" culture warrior Vivek Ramaswamy will address the New Hampshire Senate on Thursday.
As part of the bipartisan effort to support New Hampshire's First In The Nation presidential primary, declared candidates are being given the opportunity to speak before the upper chamber. It is also a revival of a tradition from the New Hampshire House, which used to invite presidential candidates to speak on session days.
Democrat Marianne Williamson spoke on March 10.
"The beauty of the New Hampshire primary is that we welcome everyone," State Senate President Jeb Bradley said after Williamson's speech. "We invite the candidates into our homes and our restaurants, and we are going to welcome them to the New Hampshire Senate."
Asked what his message to Granite State lawmakers will be on Thursday, Ramaswamy offered NHJournal a preview. He said he plans to highlight the importance of state-level officeholders and the role they can play in protecting cultural norms.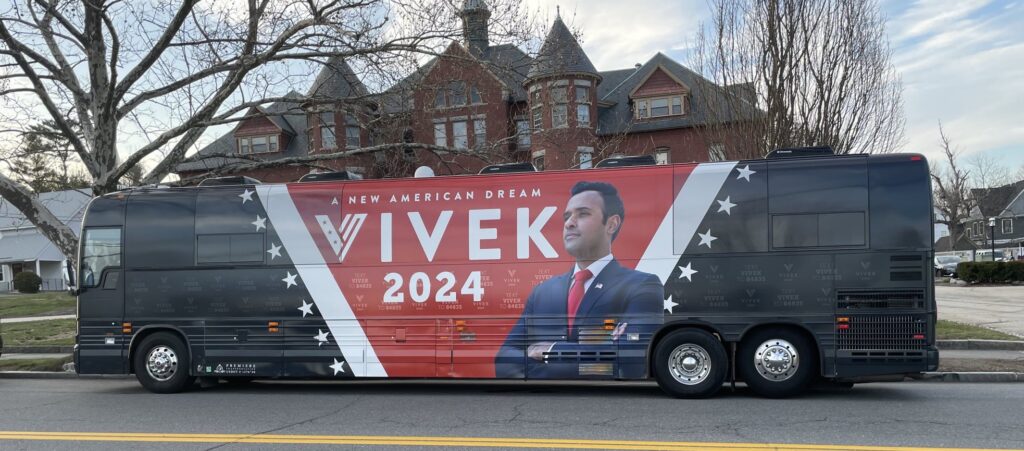 "There has never been a time in our lives when state legislatures have a greater opportunity to shape our culture. I'm running for president to build a cultural movement, but it's going to take everyone – especially state legislators – to do their part to tackle the threats to our American culture."
Ramaswamy said he would also comment on the Parents Bill of Rights debate and the lack of leadership from Gov. Chris Sununu.
"It is a shame that Chris Sununu has been so silent and meek on the issue of parental rights. But I applaud the people in the General Court of New Hampshire who have stood up for the right of parents to decide how their kids are educated. Parents – and only parents – have the right to determine what is best for their children. Not the state government and certainly not the federal government. That's why I'm committed to shutting down the Department of Education."
Ramaswamy is scheduled to speak before the state Senate around 10 a.m. His comments will be streamed on the Senate's YouTube channel. And Granite Staters should expect to see the Vivek campaign bus parked outside the State House in Concord.