"I knew Doris Day before she was a virgin," quipped Oscar Levant. He could have been talking about New Hampshire Democrats and redistricting.
Press coverage of the proposed congressional redistricting map from the GOP majority is full of pearl-clutching over the fact that a map drawn by politicians that will impact the political balance of power is (you may want to sit down for this) political.
During a hearing on Thursday, state Rep. Bob Lynn (R-Windham) a former chief justice of the state Supreme Court, scandalized those in attendance by stating the obvious. "This is a political process, as the Supreme Court has said repeatedly, both the New Hampshire Supreme Court and the U.S. Supreme Court. This is a political process. That's why it's done by the legislature. So, was that something that was taken into account? Of course, it was."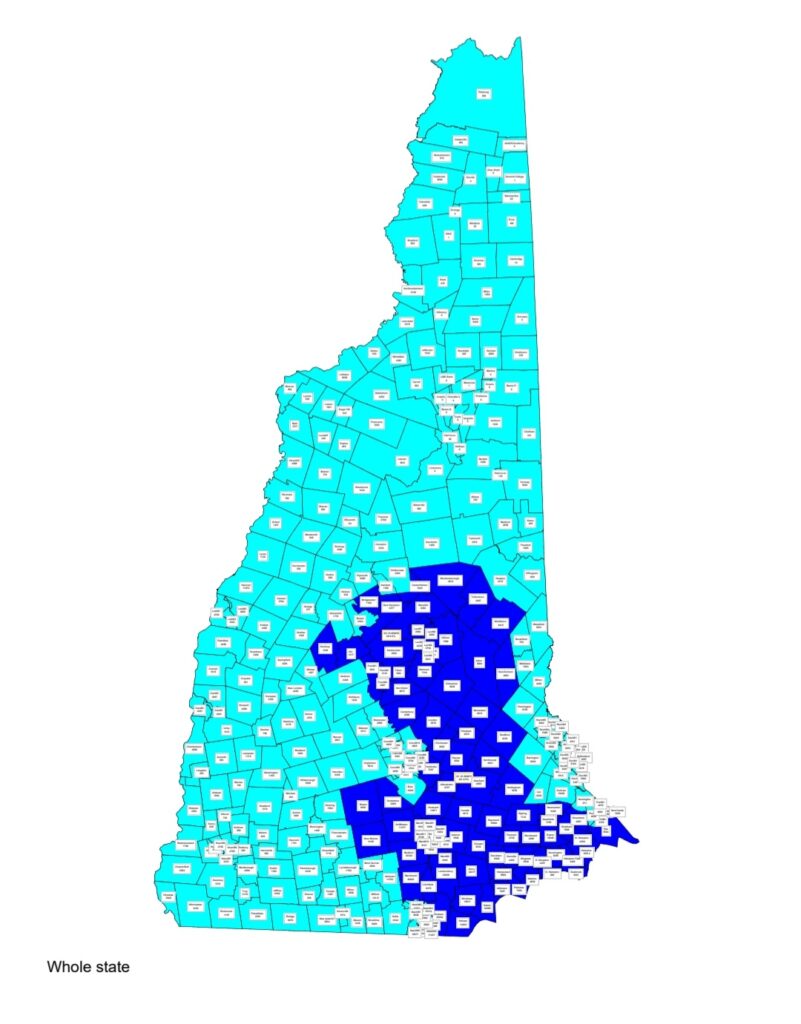 Democrats responded to this modest display of candor with outrage.
"Today's presentation confirmed what we have known all along – that Republicans have no reason outside of partisan politics to justify the drastic redrawing of congressional districts they have proposed," said Deputy House Democratic Leader and Ranking Redistricting Democrat David E. Cote (D-Nashua) in a statement. "Republicans clearly do not believe they can win congressional seats without rigging the districts in their favor as today's presentations confirmed."
In fact, based on conversations with New Hampshire Republicans, they feel particularly confident about being able to win at least one seat — and maybe two — with the current congressional maps. This year. It's the years after that are at issue.
The most important math for the NHGOP is this: In the six New England states, there are three Republican governors. There are currently 31 New England members of Congress — House and Senate — and one Republican: Susan Collins.
Why? Ask Massachusetts, where about 35 percent of the state consistently votes Republican for president and where Republicans are regularly elected governor — and there isn't a single competitive congressional district among the state's nine seats. There's only one district in the entire state, the 9th, with a Democratic advantage less than D +10, and the Democrat won it last year with more than 60 percent of the vote.
How does that happen? It doesn't hurt to have districts that look like this:
The same is true in New York, where Democrats are planning to ignore the recommendation of a nonpartisan redistricting commission and gerrymander out as many as five of the eight current GOP seats. And progressives at The Nation magazine are urging them to do it. (Read "N.Y.'s Redistricting Might Just Save Joe Biden's Presidency.")
In Maryland and Illinois, Democrats are planning "extreme gerrymandering" to make GOP victories all but impossible.
Granite State Democrats' reply? "That's New York, not New Hampshire!"
Which is where Doris Day makes her appearance.
From 2007 until 2011, Democrats controlled all of New Hampshire government. Gov. John Lynch was wildly popular and Democrats had votes to spare in the legislature. At any time, they could have passed a nonpartisan redistricting law — similar to the one they passed in 2019 and 2020 when they had a majority but Republicans controlled the governor's office.
But when Democrats had the chance — they didn't. In fact, a modest reform proposed in 2009 that would have had a seven-member, bipartisan commission draw up a map for the legislature's consideration was voted down by the Democratic-controlled House in a voice vote.
Are New Hampshire Democrats being hypocritical? Of course, they are. Just like the Republicans of New York and Maryland, who would absolutely draw themselves as many GOP districts as possible if they could.
If New Hampshire Democrats were in power today, and they saw the coming 2022 GOP tidal wave, does anyone doubt they would draw maps to protect as many members as possible? Of course, they would.
It's called "politics." And in a democracy, it's the only game in town.
Democrats can swoon and gasp and claim to be shocked, shocked! by the very notion. But like Doris Day, it's all just an act.