U.S. Rep. Annie Kuster stood in the White House Rose Garden Monday moments before President Joe Biden was due to sign the $1.2 trillion infrastructure spending, celebrating the spending.
"A billion dollars coming to New Hampshire for roads and bridges and highways, we're even going to get rail back to New Hampshire," Kuster said in a video posted to Twitter.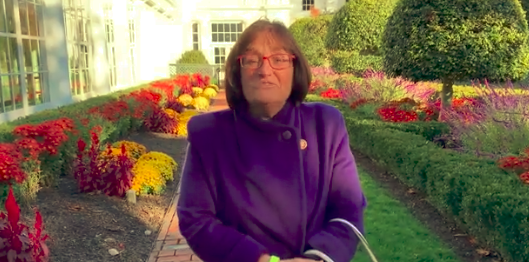 As Kuster spoke, the United States Marine Corps Band played "76 Trombones" from the Broadway show, "The Music Man," about a con artist who made big promises he couldn't keep.
Kuster and the rest of New Hampshire's congressional delegation celebrated Biden's signing of the bill, citing the investments in roads and bridges, as well as broadband internet for rural areas like New Hampshire, public transportation expansion, and investments in clean drinking water.
"This bill has so many elements that will be game-changers for our families and our economy," said Sen. Maggie Hassan.
Hassan is facing a potentially tough reelection bid despite presumed front-runner Gov. Chris Sununu bowing out of the race last week. Polls show Biden's spending package is popular, even if the president himself is not.
Rep. Chris Pappas, whose congressional career faces possible extinction thanks to Republican-led redistricting, also supported the spending plan.
"I'm pleased the president has signed this legislation into law, and I look forward to beginning the work of repairing our infrastructure," he said.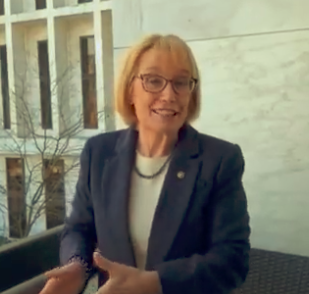 Both Pappas and Kuster's poll ratings dipped into negative territory in the latest New Hampshire Institute of Politics poll, a first for both of them. Pappas was at 42 percent favorable to 46 percent unfavorable, Kuster landed at 40 percent to 46 percent.
The only Democrat not facing reelection this year, Sen. Janne Shaheen, touted her role in crafting the spending legislation.
"As a lead negotiator, I fought to ensure New Hampshire priorities were front and center: that includes investments to upgrade our water infrastructure – including robust support to combat PFAS contamination – and to bring high-speed internet to every corner of our state," she said.
Backing the nominally bipartisan infrastructure plan, which had 13 Republican House votes, is risky for the three incumbents facing voters next year. Biden is underwater with Granite State voters, according to the most recent polling data. His recent polling average is 42 percent approve/52 percent disapprove. As Gallup reports, "Currently, 34 percent of independents approve of the job Biden is doing, the lowest of his term to date. His approval among independents has fallen a total of 21 points since June, including nine points since August."
Biden is also trying to push through his $1.75 trillion Build Back Better social safety net spending package that includes spending on daycare, cash payments to parents, and green energy policies. Given a 30 percent spike in inflation, a majority of New Hampshire voters may not want to see all of that spending. Only 37 percent of Granite Staters want the "Build Back Better" multi-trillion-dollar spending package to pass, while 40 percent would like to see both spending bills killed, according to the polls.
And a Scott Rasmussen poll taken in August, before inflation become a top-tier issue, found 59 percent of voters nationwide believe increased government spending leads to inflation. Only 14 percent disagreed.