As a blizzard barreled down on New England, Chuck Morse and a hardy band of supporters braved the wind and snow to launch his bid for U.S. Senate in Atkinson on Saturday.
"We have a way of doing things here in the 603," the Republican Senate president told the crowd. "It's just better than all the states around us – and most of the states in the country.
"But as well as New Hampshire is doing, there is one thing holding us back –Washington, D.C.," Morse told the crowd as it was battered by wind and whipping snow.
The wind was so strong, it ripped the "Morse for Senate" sign off the lectern.
Despite having served in state politics since 1998, Morse used his speech to introduce himself. He recounted his history of building his business and serving as a selectman, town moderator, and state representative before entering the state Senate in 2002.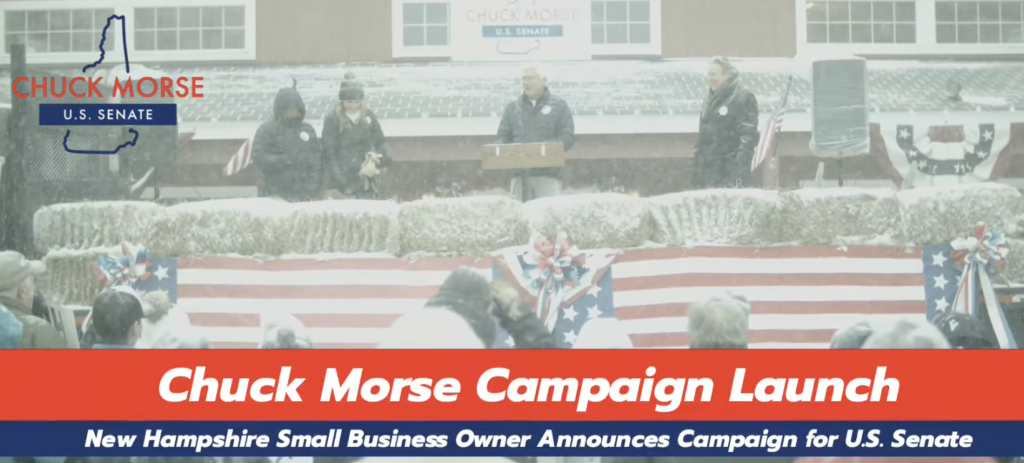 Not surprisingly given his 79 percent approval among GOP voters, Morse also highlighted his work with Gov. Chris Sununu.
"Over the past few years, working with Gov. Sununu, we've accomplished so much. We passed the most conservative and fiscally responsible budget in our state's history. It's balanced, cuts taxes for small businesses, and provides more than $300 million in property tax relief for working families. Our pro-jobs, pro-growth, family-first economic agenda has made New Hampshire the envy of New England and the nation," Morse said.
And while Morse decried the current state of D.C. politics ("I want New Hampshire represented in Washington, not Washington represented in New Hampshire.), he only mentioned incumbent Democrata Sen. Maggie Hassan once in his speech.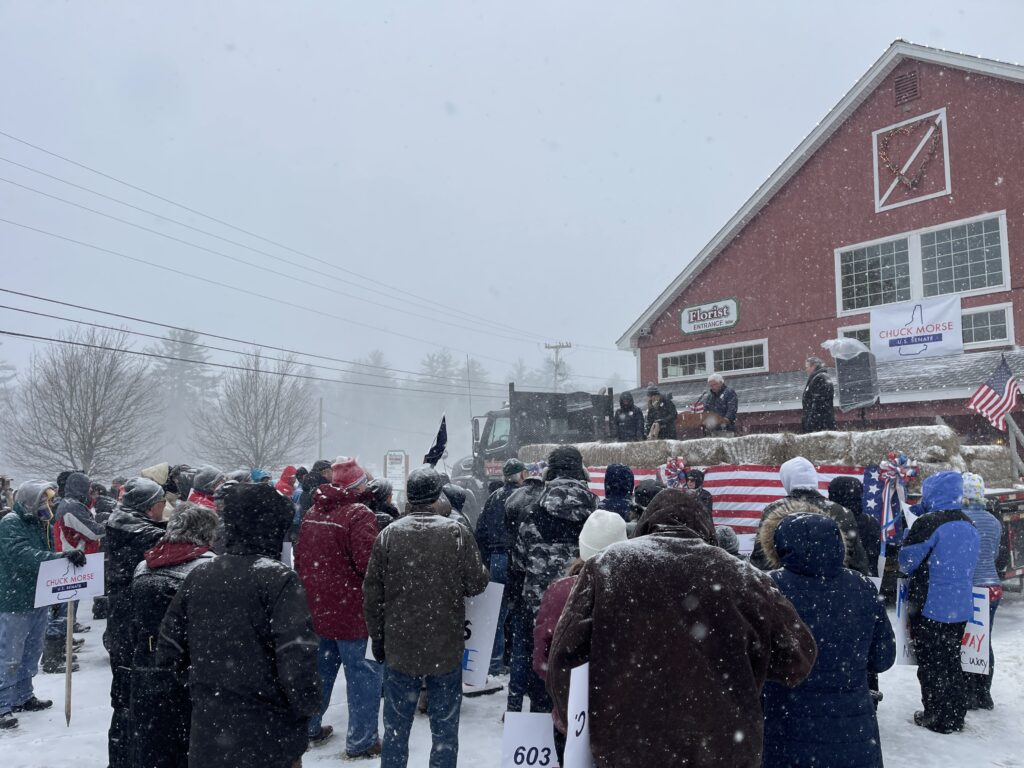 "Progressive liberal Democrats want to remake our nation into something few of us recognize, and even fewer of us want. And Maggie Hassan is standing by watching it all happen and doing nothing to stop it. I can't just stand here and do nothing," Morse said.
That was in stark contrast to his primary opponent, former Londonderry Town Manager Kevin Smith, who made "Maggie Hasn't" the focus of his announcement a week ago.
Morse will face off against Smith and retired Gen. Don Bolduc in the GOP primary on September 13 — just 57 days before the November general election. New Hampshire's extremely late primary date (only Massachusetts is later) benefits incumbents like Hassan and U.S. Rep. Chris Pappas. The GOP-controlled legislature passed a bill to move the primary to the first Tuesday in August, giving challengers another six weeks to raise money and unite the party faithful, but it was vetoed by Sununu.
Morse was introduced by well-known conservative Ovide Lamontagne, who ran for U.S. Senate in 2010. He lost in the primary to Kelly Ayotte, who went on to win the general election. No Republican has won a Senate race in New Hampshire since.
"As your senator, I'm going to do things the 603 way… not the Washington, D.C. way," Morse said.
Morse, 61, lives in Salem with his wife, Susan. They have one daughter.