Gov. Chris Sununu got a helping hand in the paid family and medical leave fight from an unexpected source: Molly Kelly.
On Tuesday, the Concord Monitor ran an op-ed by Sununu's 2018 opponent entitled "Sununu's paid family leave 'plan' falls short."  Kelly's article isn't so much a case for the NH Democrat's PFML plan as it is a political attack on Sununu.  Kelly re-hashes her campaign complaints against the governor over referencing the leave as a "vacation," and she takes a shot at him over the GOP's online-sales-tax legislative fiasco last session.
No mention of any specific elements in the Democratic plan or a critique of Sununu's (admitted exotic) two-state solution for the PFML problem.  Instead, Kelly reminds readers of how she "campaigned across New Hampshire" last year, and she takes credit for PFML being an issue today–despite the fact that the Governor and legislature worked on the issue, albeit unsuccessfully, the entire previous session.
In short, this wan't a policy argument. It was a political one.
From a politician who just lost.
So what is  Molly Kelly up to? Two Democratic insiders have told NHJournal on background that Molly Kelly is talking about running for governor again. Given her inability to win during a #BlueWave tidal wave that washed through every corner of New Hampshire, it's hard to see a #DraftMolly movement rising.
And the prospect of a divided Democratic Party battle for governor between Kelly, Executive Councilor Andru Volinsky, and (possibly) State Sen. Dan Feltes and (probably) former Portsmouth mayor Steve Marchand is music to NHGOP ears.  "Does she have a Martha Coakley complex?" one New Hampshire Republican snarked, referring to the prominent Massachusetts Democrat who, in an overwhelmingly blue state, managed to lose two statewide elections.
But that's 2020 election politics. Far more immediate is legislative politics in Concord, where Senate Democrats successfully passed their version of a PFML bill out of the Senate Finance Committee today.  Sen. Feltes and his fellow Democrats are trying to create pressure on Gov. Sununu to force him to negotiate over their plan. "It's unfortunate that, at the direction of Governor Sununu, Senate Republicans put politics before the people of New Hampshire by refusing to even consider this," Sen. Feltes said on Tuesday.
The most effective form of pressure is to move the PFML out of a political debate and onto policy: Who would benefit? What's the best way to help the most people? That's the debate Democrats wants. Molly Kelly isn't helping.
When Molly Kelly launches a partisan political attack, she gives Gov. Sununu the perfect out:  The Democrats don't want a solution today, they want an issue for 2020. (It doesn't hurt that Sununu has his own "two-state solution" with neighboring Vermont, giving him an alternative proposal to pitch.)
But if Democrats really did want to take on Gov. Sununu over paid family medical leave, is there anyone worse that the candidate who ran a tearjerker PFML ad featuring the story of a man…who actually had paid leave?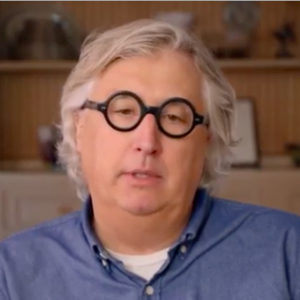 Democrats are right to complain that Sununu's PFML proposal is light on details. They're right that it hasn't been vetted by the experts. All legitimate points.
But the more Molly Kelly's in the conversation, the less voters will hear them.