Former New Hampshire GOP Executive Director Matt Mowers entered the First Congressional District primary Tuesday, the second Republican to formally declare his candidacy — and the third candidate named Matt expected to enter the race. At least two more New Hampshire Republicans, former NHGOP Vice Chair Matt Mayberry and Newton Town Selectman Matt Burrill, are expected to run, along with State Rep. Bill Fowler of Seabrook.
The filing period for the 2020 primary doesn't close until June 12, so there could conceivably be another Matt or two waiting in the wings.
Mowers, who served as Executive Director of the NHGOP from 2013 to 2015, is a New Jersey native who ran Gov. Chris Christie's 2016 presidential race here in New Hampshire. After Christie dropped out, Mowers joined the Trump campaign as National Field Coordinator and Battleground States Director.
Mowers, 30, then spent two years working in the State Department as a senior White House advisor.
"I can bring a different experience level to this race," Mowers told NHJournal. "I represent a new generation of conservative leadership for the Republican Party."
Mowers has been involved in campaigns since he was a teenager, and it shows. He's already got his take on incumbent Democrat Chris Pappas down to a single line: "Pappas said he'd be an independent like JFK, but he goes to Washington and votes like AOC." Mowers is also quick to point out that Pappas has voted with Speaker of the House Nancy Pelosi "100 percent of the time," and he was the first Democrat in a Trump district to publicly support the impeachment inquiry.
"Pappas comes to Sandown and tells the voters one thing, then goes back to DC and does another," Mowers said.
The NH Democratic Party wasted no time going on the attack, tweeting: "Matt Mowers has spent his career sucking up to corrupt, hyperpartisan politicians like Chris Christie and Donald Trump who have pursued a political agenda at the expense of their own constituents. Why should NH voters trust Mowers to be any different? They can't."
The criticism NHGOP insiders are focused on, however, is the "carpetbagger" issue. "He's lived in New Hampshire for what–a minute? Now he's running for Congress? It's 'Maura Sullivan' all over again," one NHGOP insider told NHJournal. Sullivan ran in the 2018 Democratic First CD primary just a few months after moving to the state.  Pappas easily defeated her in the primary.
"I love New Hampshire," Mowers told NHJournal. "At one point, my dad was a diver on the construction of the Seabrook Power Plant. Because of his job, we moved 13 times by the time I was eight years old. But the one place we always came back to was New Hampshire."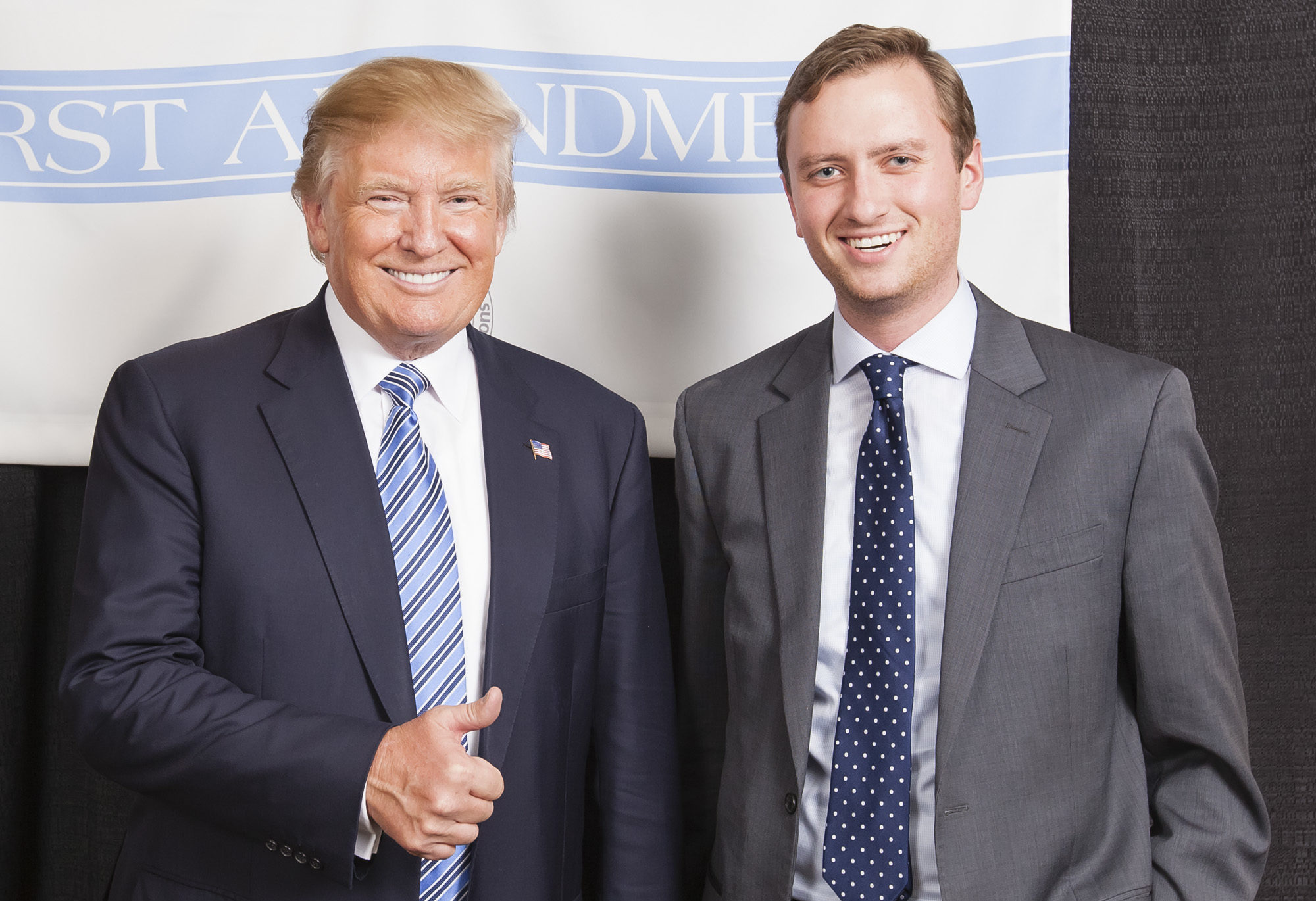 As his campaign website makes clear, Mowers intends to embrace his Trump connections, with his "Putting New Hampshire First," messaging and warnings about "radical Socialism in Washington." Most political pros believe President Trump's performance (or lack thereof) in New Hampshire will have a major impact on the outcome of the First CD race, so Mower's strategy could be viewed as embracing the inevitable.
And given Trump's popularity among New Hampshire Republicans — 76 percent in the latest poll — it certainly makes sense in the primary.
The trick now is to stand out in the NHGOP pack — not an easy task when three candidates have the same name, and two have the same initials.
And not only is Matt one of three in the First CD, but he's "the second New Jerseyan this month to run for office in the Granite State," according to the New Jersey Globe.
"Rick Merkt, a former six-term assemblyman from Morris County, is running for New Hampshire State Representative."
Can State Senator Tony Soprano be far behind?