It's been a volatile three weeks since NHJournal launched our first "Starting Five" Power Ranking, from Joe Biden's "tactile politics" to Pete Buttigieg's surprisingly strong fundraising report to Sen. Warren's poor polling in her home state of Massachusetts to the candidate cattle call at Rev. Al Sharpton's National Action Network event.
The result has been a major shake-up in how New Hampshire Democrats, politicoes and pundits view the current field. Back on March 18, the NHJournal New Hampshire Primary "Starting Five" looked like this:
Sen. Bernie Sanders
Vice President Joe Biden
Sen. Kamala Harris
Sen. Cory Booker
Rep. Beto O'Rourke
Today? Well, see for yourself below. But first, a reminder of how we pick the "Starting Five:"
NHJournal asked a dozen New Hampshire politicos, pros and number-crunching pundits this question:
It's the 2020 New Hampshire Democratic presidential primary, and you're the coach. You can only put five players –AKA candidates — on the court. Who are your starting five? In order of performance?  We gave our "coaches" complete anonymity so they would speak freely about their fellow Democrats, and then we aggregated their responses. And we threw in some of their commentary, too!
And so, ladies and gentlemen, here are your Granite State Democratic Party "Starting Five" for April 8th, 2019:
#1 Bernie Sanders
Position: U.S. Senator
Age: 77
Hometown: Burlington, VT
Coach's comment: "He's money–literally. A $28 million war chest, raised almost entirely in small-dollar donations from the fans who can keep giving, means Bernie's likely in the game all the way to the end."
#2 Kamala Harris
Position: U.S. Senator
Age: 54
Hometown: Oakland, CA
Coach's comment: "I haven't spoken to a single person who doesn't put her in their top three."
#3 Joe Biden
Position: Former Vice President of the United States
Age: 76
Hometown: Wilmington, DE
Coach's comment: "He's got to prove he hasn't lost his touch. No pun intended."
#4 Pete Buttigieg
Position: Mayor, South Bend, IN
Age: 37
Hometown: South Bend, IN
Coach's comment: "People like that he's more genuine than Beto, but the jury is out on whether he's ready."
#5 Beto O'Rourke
Position: Former Congressman
Age: 46
Hometown: El Paso, TX
Coach's comment: "Buttigieg has stolen the ball from Beto. He's got to find a way to get it back, or he'll be on the bench."
We also asked our committee of political coaches to fill two more slots:
ON THE BENCH: The one candidate who's just not playing well right now and needs to be benched until he/she can re-focus and get back in the game.
Vice President Biden actually got a couple of votes in this category, as did Beto O'Rourke. But the consensus is that, just as in round one,  the under-performer of the field is…
Sen. Elizabeth Warren (D-MA)
Coach's comment: "Third place in Massachusetts behind Sanders and Biden? Where's her home-court advantage?"
THE CINDERELLA STORY: The one candidate who isn't in the starting five, but is impressing you with her/his unexpectedly solid performance. You wouldn't be surprised to see them on the court in the future.
Mayor Buttigieg won this category last time and, not surprisingly in our latest survey, too.  But since he also made the "Starting Five," we're putting the second-most named candidate in the slot this round: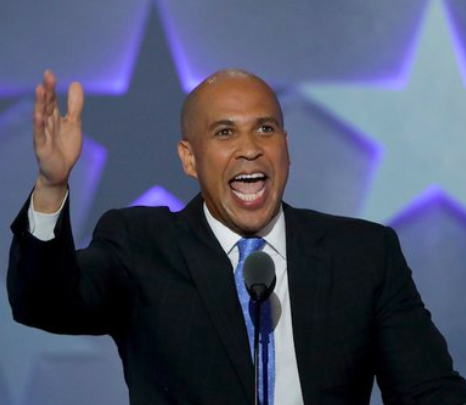 Sen. Cory Booker (D-NJ)
Coach's comment: "He's not leading in the polls, but he keeps getting huge crowds and people walk away very impressed. " Booker also missed the "Starting Five" by a more narrow margin than any other candidate.
Agree? Disagree? Please send your NH 2020 Primary "Starting Five" to [email protected].  We may include your comments when we update the NHJournal "Starting Five" in the near future!