State Senate Majority Leader Dan Feltes, the chosen candidate of the New Hampshire Democratic establishment, is narrowly trailing progressive Executive Councilor Andru Volinsky in the latest UNH poll.
Feltes has raised more than $1 million and, his campaign reported Wednesday, he's raised nearly $49,000 in the past two weeks.
He's outspent Volinsky on television and has the endorsements of big-name Democrats like Rep. Annie Kuster and NH Speaker of the House Steve Shurtleff. And yet, according to the latest numbers from the Granite State Poll conducted by the University of New Hampshire Survey Center, Feltes trails Volinsky 38 to 36 percent.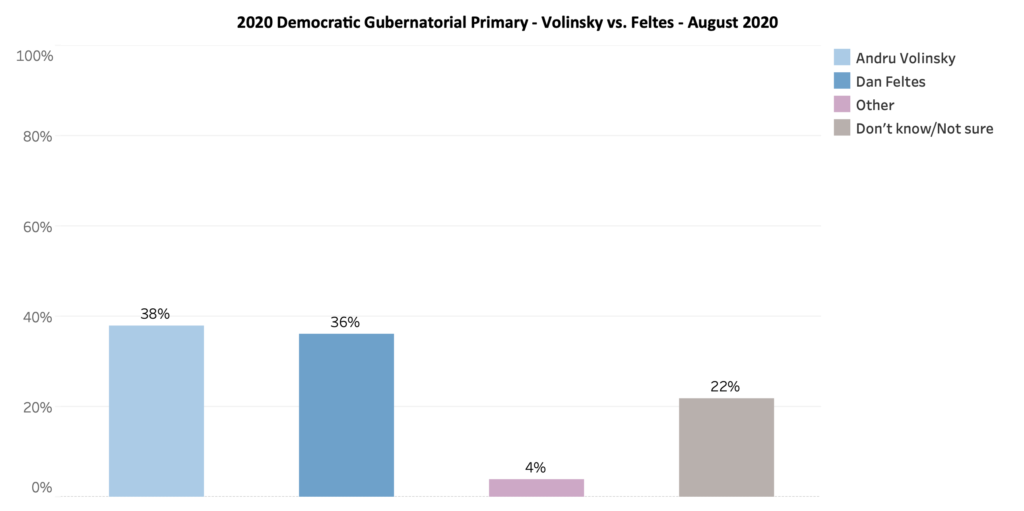 Team Volinsky seized on the news.
"Despite being outspent and outraised by our opponent and his corporate PAC and LLC funding, New Hampshire voters are clearly responding to Andru Volinsky's message that now is the time for bold ideas and courageous leadership to take on the disastrous Trump-Sununu agenda," Irene Lin, campaign manager for Volinsky for NH, said in a statement.
"Like Ed Markey in his successful Senate primary race, Andru has a commanding lead of 53-23 percent among 18-34 year olds, showing the power of our youth and grassroots movement. Andru also leads 31-19 percent among independents, making him best positioned to take on Chris Sununu," Lin said.
SUNUNU VS. VOLINSKY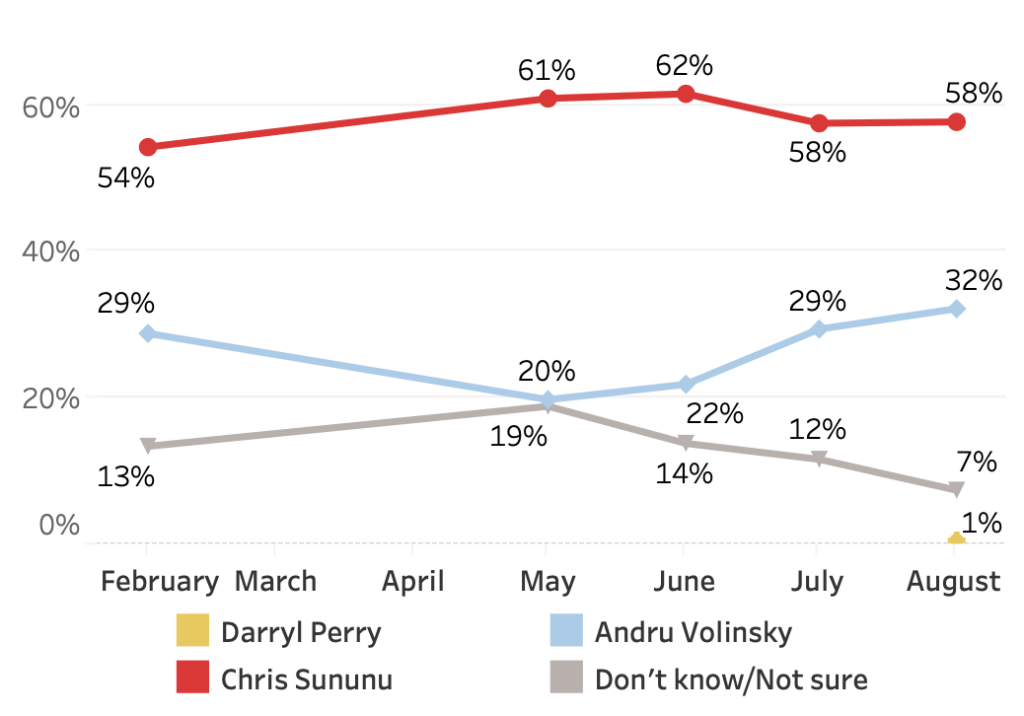 In fact, the same poll shows Sununu with a solid double-digit lead over both Volinsky and Feltes. But NH Democratic insiders tell NHJournal they believe Volinsky has the edge. "I've been saying for two weeks Volinsky is going to win," on NHDem activist told NHJournal. Some speculate that Feltes has seen the troubling numbers internally and that's why his campaign has stepped up its pressure on Volinsky.
How else to explain the Feltes' campaign sudden emphasis on pro-choice issues ni a race between two pro-choice candidates?  The theory among some observers is that Feltes has the money to raise questions about Volinsky in the minds of voters, and Volinsky doesn't have the money to answer them.
SUNUNU VS. FELTES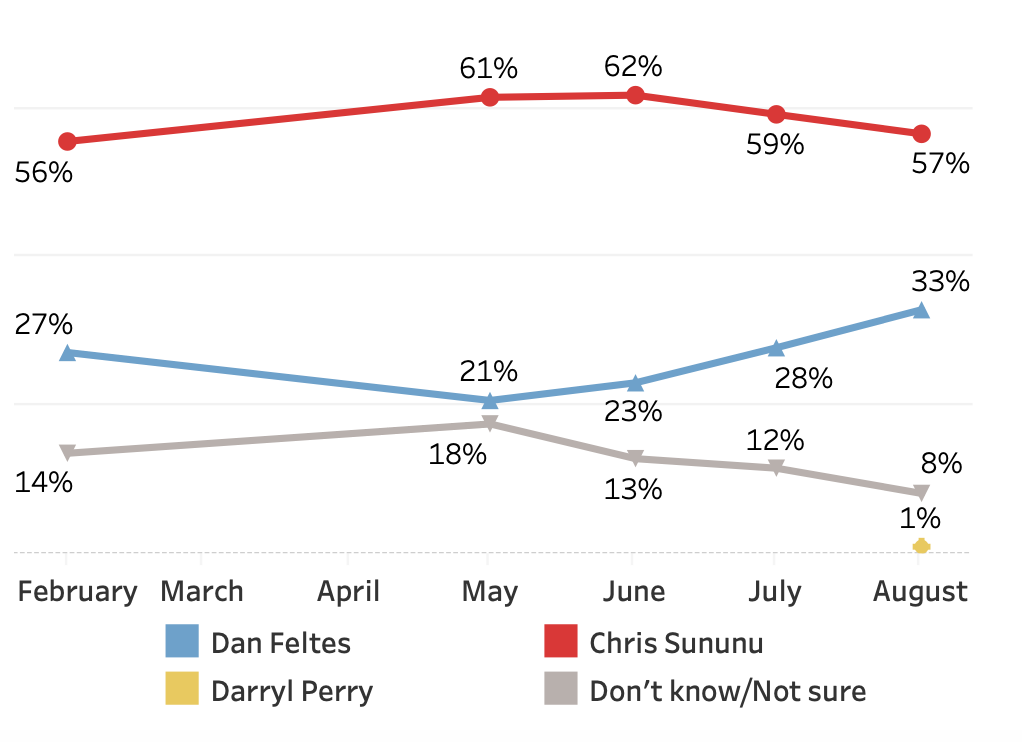 Another striking aspect of the poll is how poorly both Democrats are doing with the electorate as a whole. According to UNH's numbers, both Feltes' and Volinsky's disapproval ratings have risen faster than their approval ratings during the course of the campaign.
In February, Sen. Feltes has an approval rating of 11 percent and a disapproval rating of six percent.  In the new poll, his approval had doubled to 23 percent but his disapproval had quadrupled to 24 percent.
Similarly with Volinsky, whose approval/disapproval went from 10/7 percent to 22/20 percent.
Meanwhile, Sununu's overall approval is 55 percent and his job approval rating is 70 percent. Sununu's job approval number among Democrats, 23 percent, matches Feltes and Volinsky.