At a forum hosted by the Nashua Chamber of Commerce Wednesday, Sen. Maggie Hassan talked at length about what she's done regarding energy prices, health care costs and even promoting passenger rail. But it was what she didn't do that had many in the crowd buzzing:
Debate.
The event was originally scheduled to feature both Hassan and her Republican opponent on stage taking questions from the audience. But according to the Chamber, two weeks ago Hassan contacted them and threatened to pull out if they didn't change the format so each candidate made a solo appearance.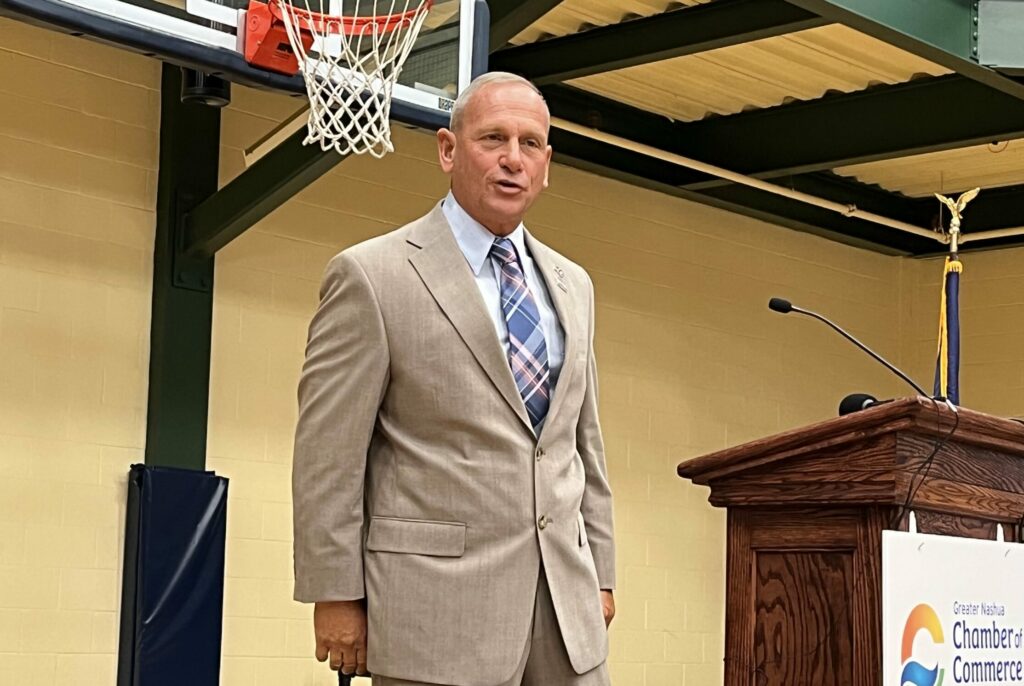 As a result, both candidates were asked the same questions, but without the other present. When the time came for Hassan to speak, Bolduc was asked by the moderator to leave the room so he wouldn't have the advantage of hearing the questions in advance.
He did so, politely. But after the event, several attendees told NHJournal, unprompted, that they weren't pleased.
Asked how she enjoyed the forum, Susan Fulchino of Hollis answered, "I would've enjoyed it more if Senator Hassan had actually debated the general. If you don't debate, you don't see what's underneath. All you get is soundbites."
Pat Russo, also of Hollis, agreed.
"I wanted to see the two of them on stage, answering questions. It's not the same."
Her son, Marty Russo of Franklin, said he's been "advocating for a long time for the two of them to get together. I am almost ashamed of the system that allows candidates to avoid debating. You want to see real people, on stage together, answering questions unscripted."
The issue even made its way into the forum discussion itself. One of the written questions submitted by an audience member was "How are you communicating with the people of the Granite State?"
Hassan answered by inviting the audience to opt in to her weekly newsletter, "which you can find on my website." She also said she's hosted many roundtables, though she acknowledged due to COVID they were remote. She didn't mention they were also no open press or announced to the general public.
Hassan also declined to make herself available to the press at Nashua's event.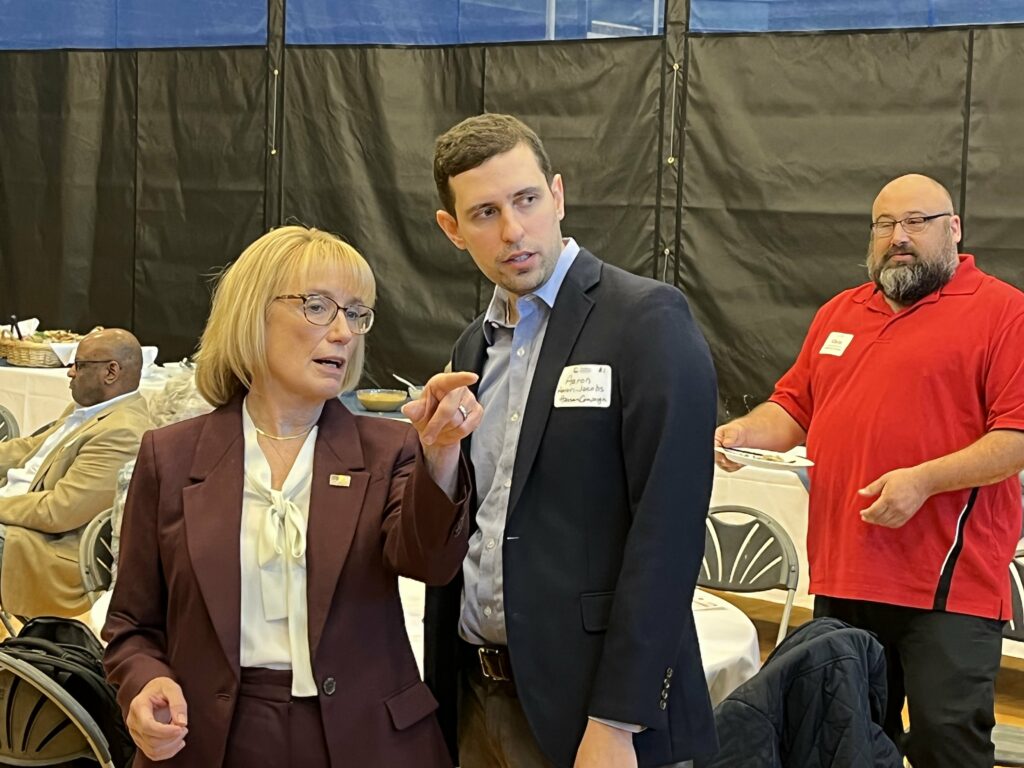 An analysis of her schedule by NHJournal found Hassan has held an average of just one in-person campaign event per week.
When Bolduc got the "communicate with Granite Staters" question, he touted his almost daily town halls where "nothing is orchestrated, I take tough questions from people, regardless of party."
It's a stark contrast with Hassan, Bolduc said. "I've done more in the past 36 hours than she's done in the past 36 weeks."
The forum covered the major issues of the campaign: inflation, abortion, housing and border security. The one uniquely Nashua question was about guaranteeing federal support for passenger rail, in particular the Capitol Corridor project that would bring rail to the Gate City. Hassan listed the funding she's already pushed for that could be used for the estimated quarter of a billion dollar project, and she pledged to keep the cash coming.
Bolduc, on the other hand, said he was undecided, and he referenced the "failed rail" project in California that taxpayers are still paying for. A New York Times report this week said the price tag of California's high-speed rail project has risen from an astronomical $33 billion to a gasp-inducing $113 billion. They quoted sources saying it was uncertain if the project would be completed this century.
The abortion issue was also raised, with Hassan repeating her position that there should be no restrictions on abortion and falsely suggesting yet again that Bolduc supports a national abortion ban. It's a claim that has been repeatedly debunked.
When the question came to Bolduc, he unloaded. "Everything you've been hearing about me from my opponent, on TV and in the mail is an absolute lie," Bolduc said. "I do not support a national abortion ban. It's a state issue, and I support the New Hampshire law."
Not everyone was disappointed over the lack of debate.
"It was very informative," said Phil Bouchard of Nashua. "It hasn't really swayed my opinion yet, but I'm getting there."
New Hampshire voters will get their first U.S. Senate debate next week when Hassan and Bolduc face off at the  Mount Washington Valley Economic Council in Conway next Tuesday.