If you're a regular viewer of Steve Bannon's War Room, or you think contrails are part of a government plot for chemical mind control, Republican Northwood Selectman James Guzofski was the perfect candidate for you. He ran in Tuesday's special election in a district that's been consistently Republican as the kind of Trump-friendly candidate who reposts messages about how the COVID-19 vaccine is a major killer and the 2020 election was stolen.
It's the same message Republican nominees like Don Bolduc, Bob Burns, and Karoline Leavitt offered Granite State voters last year.
And like them, Guzofski won his primary and then lost the election.
Or as one NHGOP House member quipped in a moment of gallows humor Tuesday night, "Molech Wins Again!"
It didn't have to go down like this. The Democrat, Hal Rafter, is a far-left member of his party who has run and lost before. Republican Donald Trump carried the district over Hillary Clinton 55 to 45 percent in 2016. Even in last year's election, Republicans managed to hold on to the House seats in this Northwood/Nottingham district.
But it's also worth noting Trump barely carried the district in 2020, just 50.2 percent to Biden's 49.8 percent. Being the biggest MAGA candidate in the field can help Republicans win primaries, but in general elections — not so much.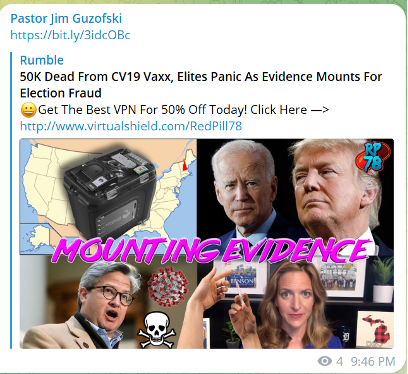 Rep. Ross Berry (R-Manchester) believes he sees the writing on the wall.
"New Hampshire Republicans should take note of this loss in a swing seat. If you cozy up to and campaign with former President Donald Trump, you can expect to lose votes," Berry said. "No amount of money, campaigning, or deep roots to your community will overcome the voters' absolute rejection of Trump-affiliated candidates in New Hampshire," Berry said after Guzofski's defeat.
Rafter won about 56 percent of the total vote in this GOP-leaning district.
Some Republican activists love to hate Gov. Chris Sununu. They attack him as disloyal to Trump and a globalist. And that "they" group includes Guzofski.
"Who cares what Sununu has to say?" Guzofski posted last year. "He is a Never Trumper – duh."
Later, he added: "For me [it was] when Trump showed up at the Manchester airport [and] Sununu was nowhere to be found. Plus, he was on China's most favored governor's list. The dude is toxic."
But Sununu has done something that Trump and his supporters have failed to do: Win in New Hampshire.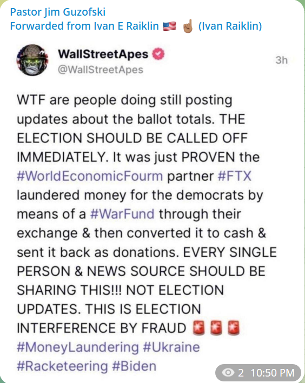 Whether he was praising Trump, as Sununu did in the early days of the Trump presidency, or whether he's declaring Trump a disaster for New Hampshire Republicans down the ticket as he's doing today, Sununu has avoided becoming "a Trump guy through and through" — and despite Democrats' best efforts.
If there were more "Vince Lombardi" Republicans in the New Hampshire GOP ("Winning isn't everything, it's the only thing"), candidates like Guzofski wouldn't make the cut. Instead, Republican primary voters embrace the pro-Trump candidates and let the chips fall where they may.
In 2022, that meant losing winnable U.S. Senate seats in Georgia, Arizona, and Pennsylvania. It meant getting swept by the Democrats in every federal race in New Hampshire, too.
As the Union Leader's Kevin Landrigan notes, "Rafter's win over Republican Northwood Selectman James Guzofski makes it four straight pickups for Democrats in special House elections during 2023." It is very possible, if not likely, that in the upcoming special elections, House Republicans will lose their already razor-thin majority to the Democrats.
Republicans in the MAGA wing of the party often blame election shenanigans — those mysterious "busloads full of voters from Massachusetts," for example — or whine that "Massholes" are moving to the Granite State, or complain about college students pouring out of their dorm rooms and heading to the polls.
But nobody is alleging that in the recent special elections, because everyone knows it didn't happen. And the Trumpiest candidates lost.
Republican primary voters have nobody to blame but themselves.